Plugging the new rapid HIV Test in his meeting with the Presidential Advisory Commission on HIV/AIDS on January 31, President Bush couldn't help but sound like a late-night Surgery Channel infomercial.
"How can you treat if you don't test? How can you help if you don't know? " Bush implored, hailing "a new HIV test, which can provide results in less than thirty minutes with 99.6 percent accuracy! "
He stopped short of crying, "As seen on TV! " although the product has gotten its share of airtime since the Food and Drug Administration cleared it for use on November 7.
The hype is warranted. Currently, only slightly more than half of Americans who get tested for HIV return to find out their results. Rapid testing could eliminate that problem.
Developed by OraSure Technologies Inc., the OraQuick Rapid HIV Test is being met with great enthusiasm — as well as a trace of caution — by the medical community. Michael Cover, spokesperson for Whitman-Walker Clinic, is optimistic that rapid testing will encourage some of those who don't know their HIV status to get tested, a crucial component of preventing the spread of the disease.
"If we can remove the barrier of people having to wait a few days to get their results, " he says, "then we're that much closer to identifying people in the community who are HIV-positive. "
According to Cover, about a third of the people in America who are HIV-positive don't know it, and he estimates that that rate is higher in the District, which has a higher infection rate than most major cities. Whitman-Walker estimates that about one in twenty adults in D.C. is infected with HIV.
Mick Ellis, Director of HIV Counseling and Testing at Whitman-Walker, reports that the clinic will implement rapid HIV testing sometime this year, perhaps as soon as April.
Fracturing the apparent flawlessness of rapid testing is the issue of counseling. Ellis warns that Whitman-Walker's decision to use OraQuick will not make getting tested at the clinic a revolving door process. Pre- and post-test counseling will continue, and while the test may only take around twenty minutes, the testing session itself, complete with counseling, will average about an hour.
"We're the 'hurry up' culture, " says Ellis. "We want instant results. We don't want to be bothered by this pre- and post-counseling crap. But we here at Whitman-Walker believe that pre- and post-test counseling is essential. "
Critics of that viewpoint believe that mandatory prevention counseling turns many people off, especially those who get tested every three months and must sit through the same counseling session every time. In crafting their counseling guidelines for rapid testing, the Centers for Disease Control (CDC) recognized this, and specified that "clients who can benefit should also receive prevention counseling. "
"Those guidelines differentiate information from prevention counseling, " says Dr. Bernard Branson, Chief of the Laboratory Determinants and Diagnostics Section at the CDC's Division of HIV/AIDS. "Prevention counseling needs to be targeted. Under these guidelines, [test administrators] would not be forced to provide prevention counseling, with respect to people who get tested very frequently and may perceive counseling as a barrier. "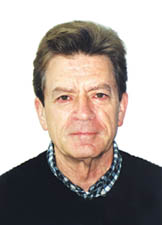 Ellis
Ellis, however, insists that those who would prefer to forgo counseling may be the ones who most need it, and questions whether they really know as much about HIV as they think.
"People need to understand that getting tested on a regular basis is not a risk-reduction practice, " he says. "I take strong exception to people who say, 'I'm in here all the time, so why do I have to keep going through this [counseling]?' If I ask any of those individuals what the five fluids that transmit the virus are, most of them won't have a clue. "
The debate over counseling is likely to heat up if OraQuick becomes available over-the-counter. HIV specialists are similarly polarized on this scenario, which could revolutionize the very concept of "safe sex. " With a rapid test home kit, people would be able spot-test their sex partners right in the bedroom. Branson says that CDC studies show this to be an "effective prevention strategy. "
"Having that result nearly immediately after meeting someone could be very helpful in terms of prevention, " he says.
Ellis disagrees. Although HIV testing home kits are currently available, the user must mail the sample to a lab and call for the results, at which time he or she could be counseled over the phone. Ellis is also concerned that people won't take into account the window period that separates an infection and a positive test result, which could lead to people mistakenly thinking they are negative.
"People need to understand that getting tested on a regular basis is not a risk-reduction practice. "
— Mick Ellis, Director of HIV Counseling and Testing, Whitman-Walker Clinic
"I don't think the FDA would ever sign off on a home kit like that, " he says. "Selling pregnancy tests at CVS is one thing, but selling a rapid HIV test is another. "
Bill Bruckner, Vice President of Strategic Marketing for OraSure, believes in "the possibility that someday in the future, the FDA might allow this test to be sold over-the-counter, " but maintains that "counseling is important, and we wouldn't want to ever see that go away. "
On January 31, OraQuick received a CLIA waiver from the FDA, which means that the test is "simple, " accurate, has insignificant risk of error and its labeling is consistent with CLIA waiver guidelines. This does not mean, however, that OraQuick is approved for home use. To qualify for that, it would have to go back to the FDA for review.
In the meantime, Whitman-Walker will continue to offer its regular oral HIV test, but Ellis hopes the rapid test will draw, in particular, the younger demographic.
"The late-teen and twenty-something group is beginning to suffer from AIDS exhaustion, " he says. "Sometimes I think that as a culture, we know less about AIDS today than we did fifteen years ago. "