September Highlights
9/16: Aretha Franklin releases her first album in five years today, So Damn Happy (Arista). The title sounds a bit forced, and her comments about it a bit contrived. "On this album, I'm just telling it like it is and keeping it real," she says, like everybody else these days. Also today, Erykah Badu releases World Wide Underground (Motown Records). DJ Brett Henrichsen's gay circuit-party compilation series Masterbeat releases The Club II, which features big club, high-energy vocal tracks straight (so to speak) off the Billboard dance charts. And ISO/Columbia releases David Bowie's latest, Reality.
9/17: Alison Goldfrapp often recalls Bjork with her idiosyncratic, playful vocals, and with Will Gregory accompanying her on synths in her eponymous, retro-electro band, she often conjures Bjork musically, too. At the 9:30 Club, the (naturally) British duo will perform from their latest album, Black Cherry (Mute), which offers electronic, orchestral soundscapes alternately melodic, breezy chillout and — less successfully — jarring, blazing techno-house.
9/23: Today sees a slew of albums sure to be popular with us gays, from The Bangles, reincarnated with Doll Revolution (Koch Entertainment) to Gloria Estefan with Unwrapped (Sony). But today, too, sees the third album from out singer-songwriter-musician Rufus Wainwright. The now sober, drug-free Wainwright sees Want One (Dreamworks) as his "most presentable, accessible album" yet. The album was a family affair, with his mother contributing banjo and accordion, his sister providing background vocals and his famous father, Loudon Wainwright III, as usual providing much of the lyrical themes.
Today also sees the return of another out — way out — singer-songwriter, Kevin Aviance. The one-time DC-based drag entertainer's second album, Entity (Emerge), shows the artist following the success he had with first single "Alive" as he moves away from a standoffish, hard-charging underground dance sound to a more inviting dance-pop sensibility. Finally, Five Deez is out to revolutionize hip-hop and house with its album, Kinkynasti (!K7). The group delivers raps as fast or faster than the dance rhythms that support them. Not since the late '80s/early '90s has hip-hop and soulful house blended together like this.
9/26: The Black Cat tonight offers what could be the best outing of the year, with its Battle of the Sexes. The club's own First Ladies DJ Collective dukes it out with its Corruption Boys in the Backstage bar beginning at 9:30. Though the First Ladies is not exclusively a lesbian entity, an uncouth person might call this lesbians vs. gay men, all in a spirit of fun.
9/30: Details are sketchy, but then how much do you need to know anyway? Bette Midler Sings The Rosemary Clooney Songbook (Sony/Columbia) pretty much explains itself. That's a leading release today, as is the sophomore set from Dido. Life for Rent (Arista) is said to be as captivating as was her unexpectedly successful debut (thanks in part to Eminem). Dido herself says, "There's a little of everything I myself like to listen to thrown in to the mix: folk, rock, pop, dance, hip hop."
Also for release today is a two-disc set from one of the world's biggest DJs, Paul Oakenfold. How big is he? Big enough that his Perfecto Presents: Great Wall (Warner) features Madonna — his remix of "Hollywood." Two other noteworthy compilations today: the two-disc Chill Brazil II (Warner), offering the most natural form of chill out music: vintage bossa sounds and up-to-date Brazilian rhythms. Nearly all of Brazil's biggest musical stars appear. And a third round of sound from Radio Sunnydale: Buffy the Vampire Slayer — Music from the Television Series (Virgin) The show may be gone, but with tracks from the Breeders, Joey Ramone, Aimee Mann, Michelle Branch, Bush and more, this CD should stick around for a while.
October Highlights
10/1: Gay-popular sassy electro-punk artist Peaches kicks off her national tour tonight at Club Five in support of her second album, Fatherfucker (XL Recordings/Beggars Group), out Sept. 23. What's the story behind the wonderfully subversive title? "You stub your toe and say 'motherfucker,' so why not make it equal?" Peaches reasons. The girls of Electrocute will open.
10/7: The legendary house music duo of Oscar G. and Ralph Falcon release a compilation CD on the Tommy Boy label mostly filled with their own productions. Lately they've been going by the moniker Murk (which is also the title of the album), and Kristine W sang "Some Lovin'" for them earlier this year. They're best known, though, as the boys of Funky Green Dogs, led by vocalist Tamara Wallace, who sings Murk's next single, "Believe."
Also today, Kylie's sister and fellow dance-popper Dannii Minogue releases Neon Nights (Ultra Records). Trojan/Sanctuary releases the last recorded performance of Bob Marley & The Wailers. The Legend Live DVD was recorded in 1979 at the Santa Barbara County Bowl and includes a never-released documentary that features a backstage interview with Marley.
There must be six million ways to categorize the British group Dub Pistols, based on their Six Million Ways to Live (Distinct'ive Records) album out today. Rooted in hip-hop and rap but equally inspired by chillout dance and world music rhythms, with a punk-rock attitude and socially conscious lyrics, this should be the sound of the future. Finally, notable jazzy house pioneer Mark Farina releases his long-anticipated debut Air Farina (OM Records). Chicago-native and San Francisco-based Farina trades in jazzy soul dance music known as "Mushroom Jazz" and  "chunky funky Chicago style house." He melds the two styles here.
10/8: As they wrap up their next album, due out early next year, R.E.M.is on a tour, previewing the new music. Catch them tonight at the GMU Patriot Center in Fairfax, with special guest Pete Yorn.
10/11: Probably the best-known DJ internationally, Paul van Dyk will spin his heavily melodic trance sounds at Glow tonight in support of his latest album, Reflections (Mute), out this week.
10/14: Divas rule the roost of releases today, and none come bigger than Barbra Streisand. Columbia Records releases Babs' The Movie Album, on which she is said to cover fairly obscure movie theme songs. In at least two aspects bigger than Babs, though, is Dolly Parton, and a star-studded tribute album to her comes from RCA. Just Because I Am a Woman, A Tribute to Dolly Parton celebrates the living legend's 35th Anniversary with RCA, with Melissa Etheridge, Sinead O'Connor, Norah Jones, Shania Twain, and others covering her biggest hits. Bisexual rock 'n' soul singer MeShell Ndegeocello covers Parton's "Two Doors Down" on the tribute album, but the same day Ndegeocello releases her latest album, Comfort Woman (Maverick). And then there's the still-untitled RCA debut album from American Idol 2 runner-up Clay Aiken, who beats the Idol winner, Ruben Studdard, by nearly a month with his debut.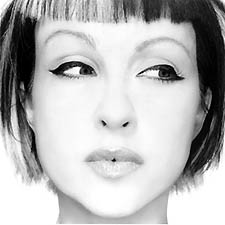 Cyndi Lauper
10/21: Like Amber before her, Kristine W has made the jump from a major label to a minor, and like Amber, she's moved to Tommy Boy. Her Fly Again comes out today, as does the latest mixed CD from Peter Rauhofer, Divas to the Dancefloor (Star 69), because you can never have enough dance divas. And Off Records releases a benefit CD for New York's Hetrick-Martin Institute, home of the Harvey Milk School for gay youth. Wig in a Box features Rufus Wainwright, Cyndi Lauper, the B-52s' Fred Schneider, Bob Mould, They Might Be Giants and others covering tracks from Hedwig and the Angry Inch.
10/26: The very day after this year's Reel Affirmations Film Festival, the Lincoln Theatre lights up again with an exciting tour with four of the biggest women in acoustic music today: Mary Chapin Carpenter, Shawn Colvin, Patty Griffin and Dar Williams. The fabulous foursome will interact, play their great songs and harmonize together in this rare event.
10/29: A sampler of German dance label Superstition Recordings' first 10 years, DJ Mijk van Dijk's Decade the Mix is a beat-heavy brand of "tech-house" much like Victor Calderone's recent work (and some Underworld). The sound is as busy as van Dijk was making it, smoothly cramming pieces of 74 tracks into 72 minutes. The surprise: it works, mostly. It'll keep you busy shuffling your feet.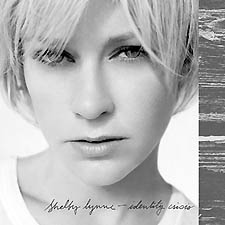 Shelby Lynne
10/30: Bluesy country-pop musician Shelby Lynne will perform at the 9:30 Club tonight in support of her latest album Identity Crisis (Capitol), released in mid-September. It's a stripped-down collection of beguiling songs that she wrote and mostly performed by herself. The album's title is also her reality, after winning the 2001 Best New Artist Grammy despite a career that already spanned a decade and a handful of albums.
Also coming this month: Courtney Love's America's Sweetheart (Virgin) and Basement Jaxx's latest, Kish Kash (Astralwerks), on which JC Chasez is but one of many guests. N'Sync'er Chasez's debut solo album, Schizophrenic (BMG), will also drop this month, as will a Sheryl Crow Greatest Hits set. And Moby will release Moby DVD Plus '18' B-Sides (V2), chronicling his 16-month tour in support of last year's 18 (V2). Beyond an audio disc of B-sides, Billboard reports the release is stuffed with extras, from a 70-minute compilation of remixed 18 songs to some "profoundly stupid comedy bits" (Moby's words) to a bonus audio section with unreleased songs, demos and outtakes.
November Highlights:
11/4: Star 69 Records will release dance singer Suzanne Palmer's new full-length artist album, still untitled, today. And highly regarded DJ Steve Lawler releases the two-disc compilation Lights Out 2 (Global Underground).
11/11: Since Coldplay never stopped in the D.C. area during their tour, fans will have to make due with the CD/DVD set Coldplay Live 2003 (Capitol/EMI), to be released today. Taped July 21-22 in Sydney, the set includes performances of the previously unreleased tracks "One I Love" and "Moses." The DVD will include the band's commentary, a behind-the-scenes documentary and a tour diary. Also today, American Idol 2 winner Ruben Studdard's debut, Soulful (J Records), finally drops after being postponed for months.
Other releases planned this month: Cyndi Lauper will release Naked City (Daylight/Epic), her first major-label release in six years and one that will sound like nothing else from her on record, with a focus on torch songs, or early-era pop standards. An executive at her label says that Lauper is due for a comeback, and the new repertoire will open her up to a new audience "unaware of her huge vocal power." Also shifting to more ballad-style songs is Nelly Furtado, with her sophomore set, Fresh Off the Boat (Dreamworks). The follow up to the fast-paced, hip-hop influenced, multi-platinum Whoa, Nelly! this new set will be more stripped down in sound and reflective of the Toronto native's Portuguese heritage, with some touches of the famed Portuguese ballad style fado.
After a six-year hiatus, during which a number of dance remixes of her hits surfaced, Sarah McLachlan is scheduled to release this month her still-untitled next studio album. McLachlan will also tour next year with the set. It's only been a year since Under Construction, but Missy Elliott is readying yet another album, her fifth, as-yet-untitled. This Gold Mind/Elektra release will again feature production from her longtime collaborator Timbaland. Britney Spears will unveil her long-delayed next album. Apparently the MTV kiss with Madonna helped inspire her to follow momma's lead, with an album said-to-be full of cutting-edge up-tempo pop in a style similar to M.'s masterful Ray of Light (Maverick). The kiss may have lasted a second too long, though: like this year's Madonna, Spears also raps on one track.
And finally, DC-native, LA-based dance pioneer BT is planning a stop in town this month as part of a national tour promoting his latest album, Emotional Technology (Nettwerk). This fourth album is filled with radio-friendly, electronic-based dance-pop tunes (think N'Sync's Pop album, which BT co-produced) that could and should cross over and push BT (nee Brian Transeau) out of the dance underground.