"I do a lot of stuff about being a gay mom and my relationship and my kids, " says comedian Judy Gold. "But, of course, ten years ago I would never have done that because I didn't have that life. You gotta go with what's in your head and what's making you laugh at that particular time in your life. You gotta go with what's on your mind. "
Gold, the headliner at One In Ten's Laugh Out Loud annual stand-up comedy series this Saturday, began her stand-up career in the '80s, when "stand-up was really hot. "
"I got an incredible amount of stage time when I started, " she recalls, "which is really important because the only way to improve with stand up is to get on stage as much as possible. So I would work anywhere I could. I didn't care if it paid or if it didn't pay. "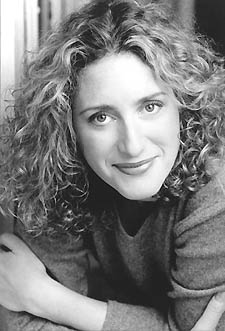 Judy Gold
Like several of her colleagues, Gold has actively pursued an acting career, with some success (she's been featured on Law & Order, Sex and the City and last year even had a stint on As the World Turns). But she's probably best recognized as the host of HBO's At the Multiplex with Judy Gold, which runs in-between films, and for her regular appearances on Comedy Central's Tough Crowd with Colin Quinn.
"Acting is completely different genre of performing from stand-up, " says Gold. "It's about listening, it's the written word that someone else is writing. It's not about you. They are two separate skills and I feel lucky I can do both. There are a lot of stand ups who can't act. And there's more actors who can't do stand up comedy.
"Some actors use stand up as a vehicle to get something else, " she continues. "They use it to get themselves showcased and seen. I feel like I'm one of the people who just love to do stand up. I'd do it no matter what. "
Judy Gold appears with comic Rob Nash this Saturday, November 15 at Laugh Out Loud 2003, at the Carnegie Institution, 1530 P Street NW, at 8 p.m. Tickets are $25, $35 and $45 and are available at www.boxofficetickets.com.