A few years ago, Tim Burton strayed into disappointing simian-minded territory with a fumble-fingered remake of Planet of the Apes. He must have learned his lesson, because he's forgone his sophomoric quest to be an action director. His newest project, the elaborate and enchanting Big Fish, is his most grown-up excursion yet. Much more than a simple return-to-form for the director, it's an impressive leap forward, maintaining all the wacky, wild and wondrous things that often make Burton's film so intoxicating. And yet Big Fish exhibits a surprising maturity and narrative suppleness heretofore largely absent from the director's canon. The story of how a life well-lived can inform its everlasting legacy, Big Fish moves you in inexplicable, joyful ways. It's a beauty of a whopper.
The movie's central force is patriarch Ed Bloom (Albert Finney), a traveling salesman with a gift for telling autobiographical tales, embellished with impossible flourishes and climaxes that defy rational explanation. "As strange as his stories got, " says Ed's estranged son Will (Billy Crudup), "the endings were most surprising of all. "
When Ed is diagnosed with cancer and hope for his recovery seems bleak, the conservative, imagination-bereft Will returns home in an attempt to uncover the reality behind his father's outsized life stories. "He's never told me a single true thing, " grumbles Will repeatedly.
The visit provides the dying Ed one last captive audience — Will's pregnant wife Josephine (Marion Cotillard) — and he gleefully shares his sky-high tales with her, much to Will's chagrin. When Josephine notes that Will has already told her the tale of how Ed met his wife Sandra (Jessica Lange), the elder Bloom replies that she heard it "with all of the facts, but none of the flavor. "
Ed Bloom is a grand romancer, a teller of tales. But it's important to note that a crust of truth surrounds even his most implausibly doughy tales — a lesson finally learned by Will when he pays a visit to Spectre, a bucolic town that he presumed his father had invented.
Big Fish divides its time between the present and Ed's past, and both reality and surreality are handled with equal cinematic poise by Burton, who coaxes some of the finest performances he's ever gotten from a crew of actors. Finney imbues Ed with a skillful blend of childish delight and curmudgeonly irritability. Finney can make the simplest throwaway line burst to life, and we find ourselves laughing at remarks that might, in the hands of a lesser actor, land with a thud.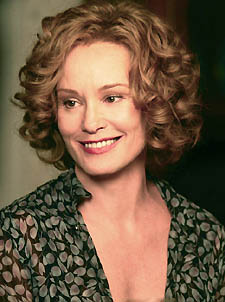 Ewan McGregor, bright and blustery and full of bold ambition as the younger Ed, is a revelation, a supreme sweet froth of ebullience, bravura and unstoppable confidence. It's been a while since McGregor has let himself go in a role with such flair-filled abandon; he's the magical charm of every scene he's featured in. Lange lends a warm and welcome graciousness to her (unfortunately) minor role as Ed's wife (though her younger counterpart, marvelously portrayed by Alison Lohman, gets a beefy segment involving, among other things, thousands of daffodils), and Crudup is perfectly suited to the role of a young man frustrated by his father's constant need to take center stage.
Big Fish
Directed by Tim Burton
Starring Albert Finney, Ewan McGregor
Rated PG-13
110 Minutes


Ed's most fantastic stories allow Burton to stage a sideshow of sorts — and, in fact, a portion of Ed's life is spent working in a circus. The diminutive Danny DeVito lends bark and bite to the role of a circus ringmaster with a dark secret, the impossibly tall Matthew McGrory plays a gentle giant who becomes a lifelong friend to Ed, and Ada and Arlene Tai are mesmerizing as improbably conjoined Chinese twins. Steve Buscemi is fitfully funny in his usual way as a poet-turned-bank robber-turned-billionaire, and Helena Bonham Carter, as a pivotal figure from Ed's past, provides the movie its ultimate instance of heartbreak.
The stories themselves have a giddy lightness of being, as though they were written by an offspring of O. Henry and Mark Twain. And they're conveyed with such conviction by Burton, you'll catch yourself believing every outlandish detail.
Only once before, with the gothic fairy tale Edward Scissorhands, has Burton managed to tap into such magical poignancy. Without sacrificing his unique style, Burton has conjured up a movie that lures us into its own special world as it stirs the waters of honest emotional drama. The result is an experience as surprising as it is supremely satisfying. You'll want to catch this Fish.