Sam Harris took a few small steps toward activism last year, and lost some fans in the process. Still, he says the activism song he wrote — "World of Difference" — needs to be sung.
"I can't be some sort of benign, vanilla thing," Harris says. "It's not who I am, it's not who I want to be. I'm too old to play the game of worrying about what somebody is not going to like about me."
That doesn't mean the "barely over 40 " gay singer and stage performer will appear adorned in a diva's sequins next weekend at Men! Men? Men…, the Gay Men's Chorus of Washington's spring concert. While other performers are said to be planning "over-the-top costumes" for the extravaganza, Harris' debut turn as the chorus's special guest will be more low-key.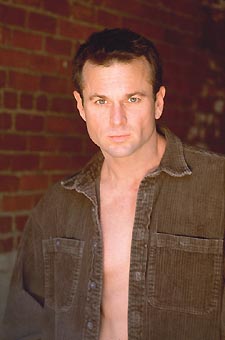 Harris
"I won't be on a float," he says, jokingly. "I probably won't have a headdress. And I don't really do well in heels. " During the concert, Harris will sing several songs on his own, as well as a few selections with the full chorus.
Over the past two decades, Harris has starred in numerous Broadway musicals, from Grease to The Producers to Cabaret, and while he hasn't given up Broadway for good, his current focus is on developing screenplays for film and television. He hopes to release another album of his own songs later this year, as well continue touring around the country with his one-man show, SAM.
Last year's election and the homophobia it stirred up served as "a wake-up call " for Harris, who says that because of his recent activism in his native Oklahoma, his name is now included on the enemy list of Fred Phelps' God Hates Fags.
"If somebody's going to hate you," says Harris, "then these are the people that I would really like to hate me."
The Gay Men's Chorus of Washington spring concert is Saturday, March 19, at 8 p.m. and Sunday, March 20, at 3 p.m., at Lisner Auditorium, 21st and H Streets NW. Tickets are $15 to $45, available at www.ticketmaster.com or at Lambda Rising, 1625 Connecticut Avenue, NW.