DURAN DURAN HOPES FOR TOMORROW… You are aware that Duran Duran is back in action, aren't you? In a twisted way, the band is actually hoping you are not. "I don't think any of us are satisfied with how that record has done and that's really why we're planning on staying on the road for most of this year," bassist John Taylor told Billboard.com, referring to a newly-announced second round of touring America in support of last fall's Astronaut. Baltimore's Pier 6 Pavilion on July 27 is the closest the band will get to Washington this time out. Astronaut barely cracked the top twenty of the main Billboard album chart, and has sold a paltry quarter of a million copies stateside. That comes despite some relatively heavy press attention and two dance hits. Their second single, "What Happens Tomorrow," is climbing to the top of a couple Billboard charts, so there may yet be an untapped, unaware market for Duran Duran's return, and not just an uninterested one….
TRIBAL FROM AFRICA… With two new compilations, two esteemed European DJs aim to make you more musically aware of the proverbial continent where it all began. But only one seems to have a chance at succeeding, and it's not Gilles Peterson. The noted BBC radio DJ's two-disc Gilles Peterson in Africa is not really concerned with providing tracks for Western dance clubs, or even contemporary world music haunts. The modern-day mixes of disc two have nearly all been previously released. And the thirty- and forty-year-old tracks from African legends on disc one sadly have only limited appeal to novices, or those who are not already Africanists.
On the other hand, Africanism III, the work of French house producer and DJ Bob Sinclar, is nothing if not new. This third in a popular series from Sinclar-affiliated Yellow Productions is only the first to see a U.S. release, thanks to a partnership with dance music label Tommy Boy, which also plans to release several albums from the artists featured here. Africanism III is club-centric and radio-friendly, and its pleasing, lithesome first single, "Summer Moon," featuring Nigerian-born Ben Onono on lead vocal, should get a workout this summer wherever cutting-edge dance music is played. Further, the compilation could — and should — work to spice up the already piquant tribal house style. Tribal house, as we've come to know it, is principally drawn from Latin and Middle Eastern musical styles. Sub-Saharan Africa is missing out on the party.
But sub-Saharan Africa is only represented on roughly half of the 16 tracks on Africanism III. The other half is given over to Caribbean or Caribbean/American music styles — and France. Besides Sinclar, there are two handfuls of French artists featured in his Africanism All Stars, a Paris-based collective of some two dozen musicians who occasionally work together, but never as one large group. It's an international affair, in other words. The set's lack of African music purity as a criticism of the featured music — what is "African music purity," anyway — but there is white, Western influence at work here. Other than that, I can think of no possible criticism that could be lodged against this compilation. It dazzles with unfaltering, fascinating rhythms and a resolutely sunny party nature, and the repeated presence of perky steel drums set exactly the right mood….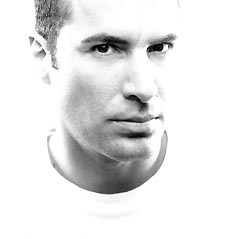 D:FUSE'S LIBERAL BEATS… DJ and dance artist D:Fuse appeared at benefits for Moveon.org and other liberal organizations just prior to the 2004 election. "There is no greater threat facing this nation than the reelection of George W. Bush," D:Fuse said at the time. It was also a time when D:Fuse released his debut artist album, Begin. Since then the straight, Austin-based D:Fuse, a long-time XM Radio DJ, has said essentially nothing about his progressive concerns — except when in reference to the same-named style of dance music he mostly purveys. Maybe that'll change on his tour stop this Friday, May 27, at Five (1214B 18th St. NW). He will have, after all, a live PA hooked up so that he could speak out on the issues. But at least he promises to sing and to play live percussion along to recorded tracks. He'll also no doubt play selections from his slightly overrated debut, which only showed real sparks of passion as it ended. "Living the Dream" features beguiling vocals from Jes, who makes a show of jumping around to meet the simpering beat. And the last track not only moves to a slowed-down New Order vibe, with acoustic guitar accompaniment and D:Fuse on drums. "Letter to a Friend" also finds inspiration in its sweet lyrics, addressed to a long-distance friend. D:Fuse sings to the friend he's about to see again, "And I don't know if you know this/…but I look up to you." Sung like a true liberal….