"When people only come to a club to get high and to get laid, it makes my job kind of irrelevant," says DJ Chad Jack. "I might as well be a jukebox."
Anyone who pays attention during a Jack set, however, knows he's far from a jukebox DJ. Less than four years on the gay club scene, Jack has made a name for himself as a versatile, creative and hardworking DJ, unbound by one style of music. After handling Opening Party duties at last year's Cherry, the New York-based DJ will make his Apex debut this Friday, July 8.
"You may hear one of your favorite records from the Top 10, but it'll be manipulated in my own way," he says. "I do a lot of sampling, a lot of layering of a cappella tracks. It's hard for me to just play a record and blend it to the next one." Jack's hands-on approach to spinning is a direct result of his high school and college days in Michigan, when he was a battle DJ in the hip-hop scene.
With monthly residencies at famed New York house music clubs the Roxy and Avalon, Jack no longer plays hip-hop. Still, the 34-year-old doesn't like to limit himself musically. From tribal to progressive to gospel, he spins all brands of house — save for one hard-to-define category. "Quite honestly I spin all of it except the really fluffy circuit stuff, the really slight stuff, loungy stuff," he says, adding, "It has to have a certain edge in order for it to catch my ear."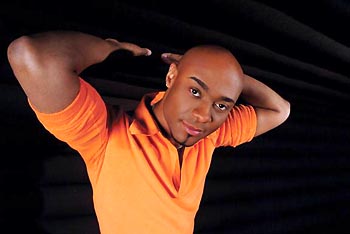 Chad Jack
In the past two years, Junior Vasquez has enlisted Jack to help produce tracks for his JVM label. Jack says his own production work exemplifies the edgy style he likes to spin, citing in particular his work on Jason Walker's recent hit "Set It Free." He also remixed Vernessa Mitchell's "Took My Life," embellishing its dramatic gospel flair to make it last year's most played track in clubs nationwide, according to Billboard.
"What I really enjoy is the ability to make other people feel happy through music," he says. "I feel like [being a DJ] was what I was put here to do. I just love it." You take the good with the bad though: during a phone interview he's quick to point out what he doesn't love about today's club scene: "The drug usage," he responds.
"I feel like there's a weird energy in the club when everyone's on crystal [meth]. They're not really there for the music."
He does feel, however, that the majority of the crowds he's played for have been there sincerely to hear what he pipes through the speakers.
"It's what keeps me going."
Chad Jack makes his debut this Friday, July 8, at Apex, 1415 22nd Street NW. Cover is $8. Visit www.apex-dc.com for more information.