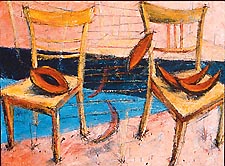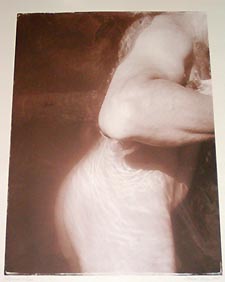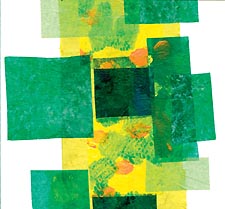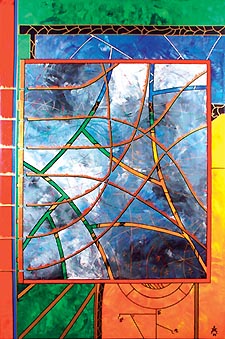 From tsunamis to earthquakes, hurricanes to mudslides, the past year has been rough. Those in a position to donate may feel tapped out. That does not mean, however, that needs have been filled. But if you're lucky, philanthropy may sometimes come with a cocktail and a bit of music.
Tuesday, Oct. 18, is one such opportunity, as Whitman-Walker Clinic presents the 12th annual "Art for Life" reception and auction to benefit the clinic's Latino Services program. The $75 admission includes a cocktail reception and hors d'oeuvres, along with a harpist to set the mood.
"Traditionally, the event pulls in between $75,000 to $100,000," says Vincente Rodriguez, one of three co-chairs for the event. "Because of some of the challenges the clinic has faced, we've had to pull back promotion. We're hoping to raise $50,000."
On offer to help raise those funds, are works donated by more than 60 artists, including paintings, sculpture and photographs.
"I think there is something for everyone. This year we have a large percent of original photographs," says Rodriguez. "I'm not an artist myself. I wish I were. But I'm really a fan of Kevin Adams's Mother and Child. And Red Cells, by Sakino — that's a nickname for Hector Ruiz Sepulveda. It's oil and hair on canvas. Human hair. It's really striking to me.
"A number of the artists attend the event," he adds. "The majority of them, it's my understanding, are in the LGBT community. Or at least have some association with the community. One artist, for example, contacted me, saying her son was gay and she wanted to participate."
Divided into live and silent auctions, following the reception, Rodriguez promises that Art for Life is not as stuffy as some other D.C. fundraisers tend to be. "It's pretty informal," he says. "It's not black tie. My experience is that it's a pretty eclectic crowd."
For more information about Art for Life, held Tuesday, Oct. 18, at the Carnegie Institution of Washington, visit www.wwc.org.