Sgt. Brett Parson, head of the Washington, D.C., Metropolitan Police Dept.'s Gay & Lesbian Liaison Unit (GLLU) is asking that anyone with information regarding the whereabouts of Andrew Paul Muller contact them.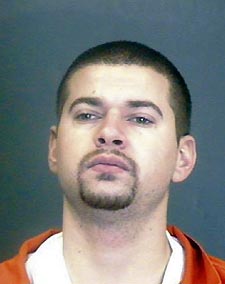 Andrew Paul Muller
While Muller is not a suspect in a particular crime, he is wanted for a probation violation stemming from a 2002 robbery conviction, the victim of which was a gay man Muller had picked up at a bar. Parson says there have been some similar pick-up crimes recently.
"These [robberies] are over the last three years or so," says Parson, emphasizing again that Muller has not been named a suspect. "We see, every few months, a pick-up crime. They don't seem to be connected. All we're doing is taking a look at the cases we have, and comparing his m.o."
Parson says that pick-up crimes involving gay male victims are not on the rise, but maintain a steady — albeit infrequent — pace.
"In general, the gay male community is a bit more vulnerable because of the nature of some relationships," he says. "If you're closeted, or you don't want your relationship revealed, you don't report it."
Anyone with information about Andrew Paul Muller is asked to contact the GLLU via the unit's on-call pager at 877-495-5995.