A major staff change is in the works at the Sexual Minority Youth Assistance League (SMYAL), where executive director Bruce Weiss announced his resignation on July 18.
Weiss, who has headed SMYAL since 2003, will remain in the position while the organization conducts a search for his replacement.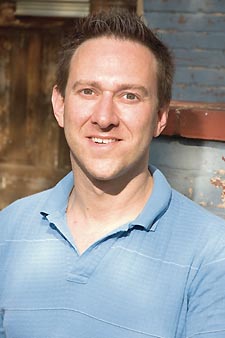 Bruce Weiss
Photo by Todd Franson/File Photo)
Founded in 1984, SMYAL provides services and opportunities for gay, lesbian, bisexual, transgender and questioning (GLBTQ) youth in the Washington metropolitan area.
"I want to be able to hand the keys over to somebody," said Weiss, explaining that he and the board of directors waited to formulate a transition plan before announcing his departure. "I really wanted it to be a different transition than SMYAL has seen in the past."
Reflecting on his three years with the organization, Weiss said he's happy with what he, the staff and the board have accomplished.
"I adore SMYAL [and] I've had a great relationship with the board," he said. "I feel that together as a team, we have really accomplished a lot…. It's been a wonderful opportunity, and a great staff that I will miss."
At the time he joined SMYAL, the group was undergoing financial and organizational difficulties that threatened its ability to offer services. Both Weiss and board chair Todd Peterson said they were happy with the improvements to the organization's stability over the past three years.
"We hired him to stabilize the organization, and he's done that and much more," said Peterson, adding that Weiss leaves the group in "probably the best condition it's ever been."
Weiss said he's looking to take on new challenges, most likely in non-profit management and HIV/AIDS service and treatment, his field before coming to SMYAL. He'll be conducting his own search while the board looks for his replacement.
Peterson said SMYAL hopes to complete its executive director search by October.