In early 2004, President Bush was steadfastly employing his bully pulpit to promote a constitutional amendment prohibiting the possibility of same-sex couples from marrying. It was the last straw for local actor and activist Rick Fiori.
"I think the whole gay marriage thing is really about denying rights, about marginalizing citizens," he says. "I'm really so tired of being marginalized for being a gay man."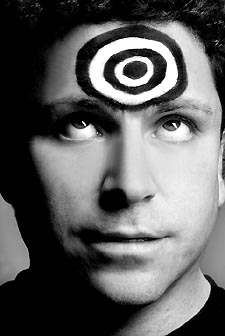 Fiori
(Photo by Roy Cox)
And so was born Fiori's one-man show, The Worst President Ever. But with other shows like I'm in Love with the President and Presidential Journal to his credit, he wasn't starting from scratch. This new show also uses interviews Fiori conducted after the contested 2000 presidential election as a starting point.
"There were so many people — Republicans, Democrats, Independents — who were pissed and angry. I interviewed them. I thought their stories should be out there."
Fiori says that in the many months he's been doing the show, it continues to evolve, pulling from his audience's attitudes, and postings to his Web site. The result is filtered through Fiori's onstage persona. "My character is so in love with the president, he can't see anything wrong in what he does," says the actor. "He's based on the metaphor of how people get so blinded by their leaders, they see what they do only as right."
Though the risk in Fiori's type of show may be two-fold — too depressing, too left-leaning — Fiori promises it's neither. There may be some heavy notes in the show, but it's certainly worth more laughs than tears. And Democrats are up for ridicule alongside the Republicans.
As the show continues, guided more by audience feedback than by headlines, right-wing pundit and author Ann Coulter will soon be added to the menu.
"It's going to be about five minutes of no punctuation, not taking a breath," he says. "She's like one long, run-on sentence. I just haven't decided if I'm doing her in drag or not."
For more information, visit www.theworstpresidentever.us.