On Election Day 2006, two states leapt to the forefront with two pro-GLBT victories: Arizona became the first state to defeat a proposed constitutional amendment banning same-sex marriage, and Hawaii became the first state to elect a transgender person to state-level office when Kim Coco Iwamoto won a seat on the Board of Education.
But Maryland deserves a piece of that victory pie, too. With Republicans Gov. Robert L. Ehrlich Jr., Lt. Gov. Michael S. Steele and Del. Don Dwyer Jr. on their way out of office, and two newly elected gay and lesbian legislators on their way in, activists in the state are rightfully optimistic.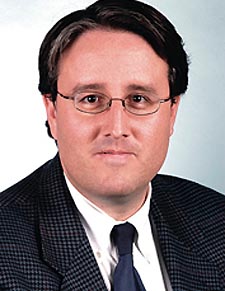 Rich Madaleno
"[Next year] is going to be our year for marriage," says Dan Furmansky, executive director of Equality Maryland. "We've been working up to this moment for three years now."
Three years ago, 19 gay men and lesbians joined forces with Equality Maryland and the American Civil Liberties Union (ACLU) to file a lawsuit — Dean and Polyak v. Conaway — challenging a 1973 statute that defined marriage as a union between a man and woman. On Dec. 4, Maryland's highest court, the Court of Appeals, will hear the appeal of Baltimore Circuit Court Judge M. Brooke Murdock's ruling for the plaintiffs. According to Furmansky, defeating that appeal "will be a major way to help thousands of couples and families."
Del. Rich Madaleno (D), who will serve as Maryland's first openly gay state senator in January, says this year's election results project improvements for couples in the state.
"The results of this election show that when it comes to same-gender relationship recognition, it's not a question of 'if,' but a question of, 'How are we going to recognize same-gender couples in Maryland?"'
The results also show support for a growing "GLBT caucus," which just got bigger with the addition of Heather Mizeur (D) in the House of Delegates.
"We've already seen the [advantages] of having three amazing openly [gay] officials. With the addition of Heather, the caucus will be even stronger in advocating for our community, where it counts most," says Furmansky.
Gay marriage is one of a number of goals for Equality Maryland.
"We're also going to be working on a bill to prohibit discrimination on the basis of gender identity or expression," Furmansky says. "And we certainly hope to take the lead on advocating for domestic-partner benefits for state employees."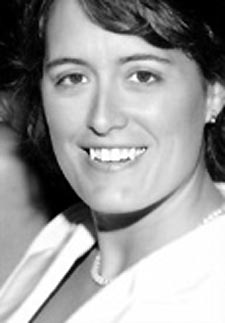 Heather Mizeur
Mizeur joins openly gay delegates Maggie McIntosh (D), and Anne Kaiser (D), who were both reelected.
"Every time we add a [GLBT] member to the legislature, we are increasing our representation and our voice at the table," Mizeur says. "My wife and I are thankful for the opportunity to break down barriers and to make friends and allies for our community."
But that's not all Mizeur is planning to do during her tenure in the House of Delegates. Her "to do" list includes efforts to make higher education and health-care more accessible, improve public schools, protect the environment and invest in alternative energy.
Her father's political involvement as a union welder in the labor movement sparked an interest in politics for her, she recalls.
"I used to be engaged with him in the picket lines…. I really got the bug early."
The native of Blue Mound, Ill., studied political science and English literature before moving to Washington in 1994 for an internship at the Office of Labor Relations and Collective Bargaining. Her internship would eventually land her a paid position on the staff of former Congresswoman Marjorie Margolies-Mezvinsky (D-Penn.).
Mizeur currently resides in Takoma Park with her partner, Deborah, who works on the Democratic staff of the House Ways and Means Committee. Many people are unaware of the couple's spiritual side, she says.
"It's counter [intuitive] to find out that I'm very religious and I am [a] very strongly practicing Catholic….
"I believe in fighting for change in institutions and I think Deborah and I give witness on a regular basis to those that would be potentially against us in the community on why they should embrace and support us."
Madaleno also emphasizes the importance of serving as an openly gay member of the House of Delegates.
"I have a variety of roles but also, the more important role of just being who I am for my colleagues," he says. "[I]t's showing people how common a same-gender relationship is and how we…face the same issues that any other married couples face, or being in the face of opponents who have to in some way change the way they speak, because they realize they're speaking in front of a colleague who happens to be gay."
Madaleno, a native of Silver Spring who was born in Florida, currently lives in Kensington with his partner, Mark Hodge, and their 3-year-old daughter, Katie. He says he has always been engaged in politics and traces his roots to his childhood.
"I remember going to polling places and handing out literature with my mother."
After finishing grad school at the Maxwell School of Citizenship and Public Affairs in Syracuse, N.Y., Madaleno worked as a nonpartisan staff member for the Maryland General Assembly in Annapolis in 1989. In 1995, Madaleno began working as a legislative analyst for the Office of Intergovernmental Relations for Montgomery County before being elected to office in 2002.
In addition to winning this year's elections, the avid hockey fan was also voted "the worlds most powerful fan" of the Washington Capitals on D.C. Sports Blog, he says.
His views of being a politically involved gay man have changed throughout the years.
"Early [in my interest] in politics, I figured being gay meant that you have to stay in the background, as opposed to being the front man," he says. "But the public has changed and the public cares about having people who are competent and thoughtful elected officials.
"If you're willing to be honest about [being gay], they will trust you to be honest about other things as well."