While art may be famously hard to define, in the case of Art for Life it's easy to define it as a lifesaver.
Over 12 years, Art for Life has raised almost $1 million for Whitman-Walker Clinic's Latino services. The 13th annual event this Friday, Nov. 17, will continue the tradition, with 130 unique pieces to be auctioned during the cocktail gathering.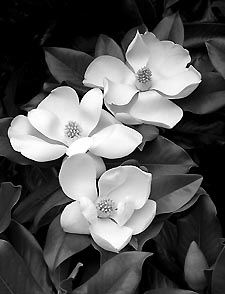 by Oksana Khadarina
"This is the largest exhibition that we've ever presented," Vicente L. Rodriguez, co-chair of the event's board of directors, says. "And it's appealing to supporters of [Whitman-Walker Clinic] as well as art collectors," he says. "The quality of the art is getting better every year and it's bringing in people who are fans of the artwork."
It's the merging of two worlds, art lovers and clinic supporters, that benefits everyone involved, Rodriguez says.
"Once people come into the same room and realize the cause [of Art For Life], we can start a dialogue about the services the clinic provides not only to the Latino community, but to [all communities]."
Among this year's featured artists is Wesley Maxwell Lawton, a longtime client of the clinic who died in September of skin cancer. His painting Spreading Aloha will be on display and for sale.
Other artists include Hector Torres, who is also one of the founders of the event, Alan Binstock, Oksana Khadarina, Frank Muzzy, Brian Petro and Lloyd Wolf.
Last year, more than 150 people attended Art For Life, which raised more than $60,000. Outreach and services for the Latino community are a vital part of the clinic's efforts, says Rodriguez.
"There's a tremendous need to educate and face the challenges of language barriers, stigma and homophobia that [surrounds HIV/AIDS] in the nation and certainly in the district."
Art for Life is scheduled for 6 p.m. on Friday, Nov. 17, at the Organization of American States, 17th Street and Constitution Ave. NW. Tickets are $75. To purchase or for more info, visit www.wwc.org.