When it comes to the pageantry of parades, beyond the floats and marching bands, there is something romantic about the notion of "grand marshals." That phrasing leans, however, toward the generic. And certainly the trappings of the Capital Pride Festival, one of the District's largest annual events, should be anything but generic. Accordingly, about a decade ago the Capital Pride Parade's tradition of grand marshals morphed into something unique: Capital Pride Heroes.
From Mario Acosta-Vélez, longtime D.C. gay activist and current head of the Gertrude Stein Democratic Club, to Amelie Zurn, who helped create the Lesbian Services Project at the Whitman-Walker Clinic — in total, according to the Capital Pride figures, there have been 142 Capital Pride Heroes.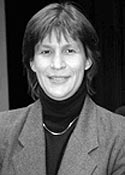 Baird
This year, six will be added to the honor roll: Sally Baird, the first out lesbian elected to office in Virginia following her 2006 bid for a seat on the Arlington County School Board; Dr. Dana Beyer, who ran a high-profile, though ultimately unsuccessful, campaign to become Maryland's — and one of the world's — first transgender legislator; Rich Madaleno, the Maryland General Assembly's first openly gay House delegate in 2002 and state senator in 2006; Darlene Nipper, former director of the Mayor's Office of LGBT Affairs and longtime champion of GLBT youth; Kevin Shipman, who has worked for more than 20 years advocating for the GLBT community regarding substance-abuse treatment, implementing the first GLBT substance-abuse "treatment continuum" funded by a local government; and Brian Watson, who since moving to D.C. in 2003, has worked to revive the D.C. Coalition of LGBT Men and Women as president of the decades-old organization, and who works as director of programs for the local Transgender Health Empowerment organization.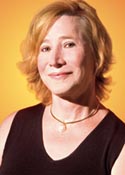 Beyer
Choosing the honorees is a process that began months ago, says Capital Pride Director David Mallory. "We got a late start this year, but we usually start in January," he says. "We solicit nominations from the community through our Web site…. Then the subcommittee for Capital Pride Heroes culls through all the nominations and makes the first cut, presenting a slate of about a dozen to the Capital Pride Planning Committee."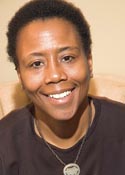 Nipper
From there, the planning committee votes on nominees, aiming for a final six, though the number of Capital Pride Heroes sometimes fluctuates, with once more than 20 during a Capital Pride anniversary year, says Mallory. The Capital Pride Executive Committee ratifies the final vote, and then it's time to notify the honorees, usually sometime in May.
"We let people know that 'heroes' are expected to be part of the parade, and we give them the opportunity to turn down the offer," says Mallory, adding that declining the invitation would be a rare exception to the rule.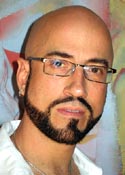 Shipman
While the whole process may seem rather bureaucratic, the heartfelt reactions of honorees anchors the Capital Pride Heroes institution in the realm of the genuine.
"On one hand, I was so honored, especially considering who else has been a Capital Pride Hero, people I respect," says Shipman, known professionally as the manager of the Office of Community Emphasis Programs — formerly Special Populations — of the D.C. Department of Health's Addiction Prevention and Recovery Administration. "On the other hand, I'm thinking, 'I wish I'd licked addiction [among GLBT Washingtonians], but it's still there.'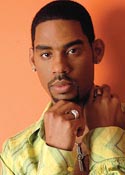 Watson
"But the honor is going to make Capital Pride special. This award is sacred to me. It's like being recognized by your tribe. I think there is a responsibility that comes with it, too. It furthers my commitment to do more, to tackle methamphetamine more this year. I want to hit that full force. I'm addicted to helping addicted people. I love helping people."
Altruism is a common quality among Capital Pride Heroes, past and present. Long before Byer was named a 2007 'hero,' for example, she was offering her medical expertise in remote, often impoverished, areas such as the Himalayan foothills. Byer follows in the footsteps of honorees such as Sister Jeanine Gramick, the Catholic nun who has humbly challenged homophobic attitudes from the Vatican; a champion of D.C.'s transgender and Latino communities, Ruby Corado; and Bishop Kwabena Rainey Cheeks of the Inner Light Unity Fellowship Church and founder of Us Helping Us, People Into Living, who has helped lead the fight against HIV in Washington, to name a few.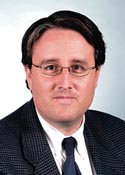 Madaleno
While Shipman, with more than 20 years of service to the community, represents the sort of Capital Pride Hero who also carries the informal banner of a seasoned veteran, honorees like Watson offer ample evidence that younger generations are well equipped to build upon the good work of their foremothers and forefathers.
"I look at the names of the people who have been honored before, and who I have so much respect for — like Carlene Cheatam, Wanda Alston, Phil Pannell, Toni Collins, Earline Budd — and it makes me feel good," says the 25-year-old Oklahoma native, who moved to Washington in 2003, attending his first Capital Pride Festival in 2004. "I'm with people who have made great strides in advancing the GLBT community. I'm really, really honored."
The continuing line of Capital Pride Heroes seems almost spiritually strong when looking back to Watson's first Pride parade three years ago.
"One of the first people I met in Washington was Wanda Alston," Watson says of the woman who was leading the Mayor's Office of LGBT Affairs at the time of her murder in March 2005. "It was Wanda who got me really active in the community, who got me to my first Capital Pride parade. I was marching with the mayor's LGBT office. Hopefully, I can convince my mother to march with me with the same energy Wanda used with me."
And if Watson can convince his mother to make the trip from Oklahoma to Washington, perhaps this Capital Pride Hero can instill in her the same sense of pride he felt among GLBT Washingtonians in 2004.
"When I came and saw all the people, and how supportive the local government was, I was just overwhelmed. I come from a very conservative state, so to see the mayor and the Council members come out and march and be supportive of the gay community, it was a breath of fresh air I definitely needed."