ON THE GLBT choral scene, there is a duo both romantic and professional who have made a name for themselves: composer Robert Seeley and lyricist Robert Espindola. Together, they have been fueling choruses far and wide since not long after meeting about 10 years ago in the San Francisco Gay Men's Chorus. It's to Espindola and Seeley that Jeff Buhrman, artistic director of the Gay Men's Chorus of Washington (GMCW), turned to commission a unique new piece about families. The result, making its world premiere this Sunday, June 24, is This House Shall Stand: Songs of My Family.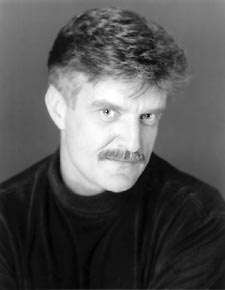 Robert Seeley
"The inspiration came from stories from all over the country," shares Seeley. "Teenage kids to elderly folks — it ran the gamut of family in the new millennium, how it can be defined. And we ran with it. Particularly moving was a girl whose father was gay, but who had kind of lost himself living in the closet so long. But he found a partner…and became the father she hoped he would become, through that happiness. He became a completely loving partner and individual."
Espindola says some of This House's flavor comes from the insight that he and Seeley develop every day in their lives together.
"Our relationship is very much like everyone else's," he explains. "We have good days and bad days. We have the garbage to take out and the wash to do. That's the strand that strings a lot of these pieces together. We are human beings. We have relationships and emotions. To many people, they seem unconventional, but it's the same joys and sorrows that other families go through."
The GMCW performs This House Shall Stand: Songs of My Family Sunday, June 24, at 3 p.m. in the Kennedy Center Concert Hall, with special guests DC's Different Drummers' Capitol Pride Symphonic Band. Tickets are $19-$75. Call 202-467-4600 or visit www.kennedy-center.org. For more information about GMCW, visit www.gmcw.org.