Christopher Mastromarino, a 25-year-old local soldier fighting gay-related sexual assault charges and who was handed three federal-level convictions on Friday, Aug. 17 for charges filed against him by three fellow soldiers while serving with the military's prestigious Old Guard, has been retained by the Army, according to the Servicemembers Legal Defense Network (SLDN).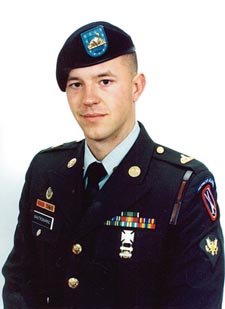 Christopher Mastromarino
Steve Ralls, SLDN director of communications, says that though Mastromarino's convictions remain on his record, as of Metro Weekly deadline, "He will not be discharged from the service, and will be allowed to complete his term of enlistment."
Mastromarino was demoted by court martial from a specialist to a private first class, for charges that he has denied and says were brought against him by soldiers who perceive him as gay for his political beliefs among other reasons. The Old Guard of the U.S. Army's 3rd U.S. Infantry Regiment is charged with ceremonial duties at Arlington Cemetery, among other national capital duties.
Ralls says he feels that media scrutiny of Mastromarino's case, including an article that ran in the Aug. 23 issue of Metro Weekly, played a "key role" in allowing him to remain in the Army.