A well-known gay activist who has been exposing the "ex-gay" movement for the past several years is calling on the executive director of a local organization that promotes the movement nationwide to resign for possibly fabricating a report of a "hate crime" at a local community fair.
Wayne Besen, executive director of Truth Wins Out (TWO) and author of Anything But Straight: Unmasking the Scandals and Lies Behind the Ex-Gay Myth, says Regina Griggs, executive director of Parents and Friends of Ex-Gays & Gays (PFOX), should resign for distributing a press release on behalf of PFOX, claiming its members were harassed and that one was physically assaulted while participating in the Arlington County Fair in mid-August.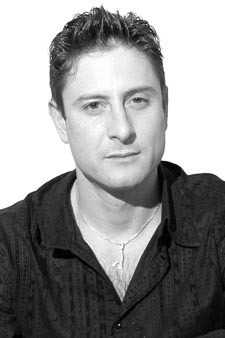 Wayne Besen
(Photo by Todd Franson [file photo])
In the PFOX press release, dated Aug. 28, Griggs claims gay-rights activists "screamed obscenities, threw our materials from the exhibit table to the ground, insisted we recognize their same-sex 'spouses,' demanded that PFOX leave, and hit a PFOX volunteer because he is ex-gay."
"One gay man went so far as to hit our ex-gay volunteer," Griggs adds in the press release, "because he refused to recant his ex-gay testimony."
Griggs claims that the ex-gay group "summoned a police officer who ejected the gay man off of the fairgrounds." According to the release, the "ex-gay" volunteer decided not to press charges because "he wanted to turn the other cheek as Jesus had done."
But Jay Fisette, a gay member of the Arlington County Board, says his office researched the claim and found no evidence of any incident.
"The police have no record or no awareness of any incident," Fisette said Sept. 10. "So it appears that this is made up. It's either a pre-fabrication or a mistake, but it seems a little more intentional than that."
John Lisle, public information officer for the Arlington County Police Department countered that claim in a Sept. 10 e-mail, forwarded to Metro Weekly Sept. 12. In his e-mail, addressed to David Roberts, a contributing writer to Ex-Gay Watch.com, a Web site that monitors the "ex-gay" movement, Lisle contradicts the findings of Fisette's office, stating: "I wanted to let you know that I have now spoken to two officers who are familiar with an incident that took place at the Fair similar to what has been described."
Lisle continues, corroborating the PFOX claims, including mention of an unnamed officer escorting an unnamed "gentleman" off the fairgrounds, confirming that the "alleged victim" declined to press charges. According to Lisle, the officers cited in his e-mail were, however, acting primarily upon Griggs' claims. There is no suggestion that either officer witnessed any of the alleged harassment against PFOX members.
Griggs did not return several calls from Metro Weekly seeking comment and clarification.
To the contrary, the Ex-Gay Watch site also includes, the testimony of many people who attended the event, including Jackie Abrams, vice chair of the Arlington County Fair. Abrams told the group she had radio contact with other board members during the fair and would have been alerted if the police had been summoned. "It did not happen," she told Ex-Gay Watch.
Since receiving Lisle's e-mail, Roberts says the affair remains anything but clear.
"I'm not saying [Lisle] is lying," Roberts said Sept. 13. "I'm just saying it's odd…. No one else has changed their comments. It's still a big mystery what's going on. It's pretty weird."
Besen says this is "a pure cynical attempt to place PFOX and 'ex-gays' as victims," and that it's a matter of principle that Griggs resign.
"Somebody who, whether they commit a crime or do something morally egregious like this, should no longer head an organization — especially when it's trying to get into public schools.
"She got caught in a really unconscionable and egregious lie, so the big question is, how could anybody believe her now, whether she says 'ex-gays' are victims or that people can change from gay to straight?"