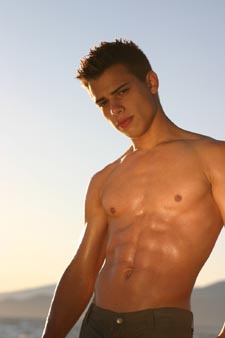 Brent Everett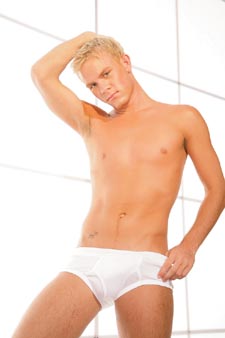 Josh Vaughn
For anyone with a taste for gay-male erotica — and this likely means you — Cobalt Nightclub is definitely the place to be this weekend, as adult stars Josh Vaughn and Brett Everett come to town.
"We hosted three of the guys from CorbinFisher.com two years ago. That was the last time we went the porn route," recalls Jason Royce, an assistant manager for Cobalt and 30 Degrees, Cobalt's downstairs lounge. "It was insanely packed."
Following that model, Royce is unveiling "XXXWEEKEND," which he's hoping will become an annual event. "Instead of blowing our load, so to speak, on just one night, we've got Brent Everett on Friday and Josh Vaughn on Saturday," says Royce.
Regardless of how Royce's naughty weekend evolves in the future, Vaughn sounds thrilled just to make his first trip to the nation's capital.
"I got my ticket for an extra day so I can do the tourist thing," he says. "I'm really excited."
But will he let any congressmen try to earn his vote during his visit? "That might be awkward," he chuckles. "And it costs extra."
Vaughn, a Texas native who actually spends the bulk of his time in Lubbock earning a nursing degree, says he's also excited at the chance to do some public appearances. And prior to his Saturday stint at Cobalt, he'll stop by The Leather Rack, at 1723 Connecticut Ave. NW, from 8 to 9 p.m., to sign copies of his new movie, Little Big League 3.
"I love going to clubs," he says. "They let us hang out and drink and talk to everyone. You just go and have fun and get paid to do it."
Even if Vaughn prefers the meet-and-greet to porn shoots, that's not to say he isn't a big fan of his boss, Chi Chi LaRue, the drag-queen director for whom he works exclusively.
"I love Chi Chi. She takes such good care of all her models. She treats us very well. She's like a friend or a mom — more than a boss."
Brent Everett will appear at Cobalt on Friday, Sept. 28, and Josh Vaughn, on Saturday, Sept. 29. For more info, visit www.cobaltdc.com.