There often is confusion regarding the first elected, out GLBT person in America. José Saria was the first to run for office in 1961. A waiter and drag performer at Black Cat Café in San Francisco, Saria received 5,400 votes in his bid for San Francisco Board of Supervisors. Though unsuccessful in the race, he was the first out community member to run for political office.
It wasn't until 1974 that an openly GLBT person would be elected to office. Elaine Noble, a Boston activist for women's rights and gay rights, ran and won. Overnight, the new Massachusetts state representative became the highest openly GLBT person elected to office and the face of gay politics in America. In 1976, Noble successfully ran for a second term.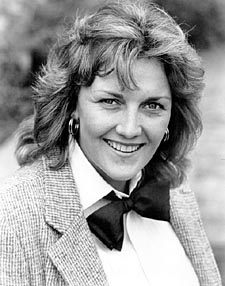 Elaine Noble
In the early 1970s, Nancy Wechsler, a member of the Ann Arbor, Mich., City Council, came out as a lesbian during her term. In 1974, Kathy Kozachenko, an out lesbian, was elected to fill Wechsler's seat on the Council. But Noble opened the door for out politicians at the state level and across the country.
METRO WEEKLY: Having been a pioneer in gay rights, how do you feel about where the gay-rights movement is today?
ELAINE NOBLE: I could never have dreamed of some of the advances we have made. We have a long, long way to go but we have taken some wonderful and grand steps, like Massachusetts legalizing gay marriage. It makes me very happy.
MW: You and Harvey Milk were the first highly visible, openly gay politicians of the time. Did it ever occur to you that something like what happened to Milk could happen?
NOBLE: We both knew that there were some high risks involved. I think Harvey watched my situation very closely because I was elected in a largely Irish-Catholic town. I was elected in spite of being gay. In the height of desegregation in Boston, I was riding on the buses with children of color. The gay community was just as racist as the straight community. So I had a lot of issues around race, which Harvey didn't have. There was a level of animosity in all strata of society against homosexuality. Harvey really was much more dramatic and pushed the envelope in a way. It was more to his style and he was fearless. I think we both knew that [one of us was going to die]. You suffer enough bomb threats and craziness with people shooting through your windows and doing damage to your cars and it just escalates.
MW: Did things get easier or harder for you once you were in office?
NOBLE: It really got harder in terms of the threats and being a target that was readily available to people. One day, I was walking to the State House and there was a guy, 85 years old, and he walked up and said, "Rep. Noble." And I reached up to shake his hand and he spit on me. And then I turned around and he started doing his diatribe. I walked all the way home, showered and changed my clothes. So, even walking to work or riding my bike to work was not terribly safe.
MW: In a time when out gays and lesbians running for public office was unheard of, what inspired you to run?
NOBLE: My friend, Ann Lewis, encouraged me to run. Ann is very active in Hillary Clinton's campaign right now. She's Barney Franks' sister. We had helped form the Massachusetts Women's Political Caucus and at that time we were trying to find women to run. It was really Ann's idea. I said, "I don't know if I'm elect-able, being gay." She suggested that it probably wasn't the case and knew that there was going to be a district that I grew up in, which was adjacent to Barney's. It was being redistricted. We had worked on Barney's campaign that got him elected to the State House. It was really Barney Frank's mother and sister that made me take the idea seriously. Also, they both thought Barney was gay and I was sort of a gift to him in a way because I think he was struggling with his own sexuality at the time.
MW: Do you think that GLBT advocates are more or less active than they were in the '70s?
NOBLE: I think that they've gotten more politically sophisticated and have connected the dots seeing that choice and freedom is for everybody or it's for nobody.
MW: What do you think when you see anti-gay sentiment today, given how much more informed the general public is compared to the '70s?
NOBLE: I think, in a way, we have become stronger as a community, nationwide and worldwide. When we become stronger, the opposition feels entitled to step forward. There is this rigid entitlement that comes with people that think that their view of the world is the only view that one should embrace. There are extremes everywhere and when you threaten someone's world — and gay rights threaten a lot of people who are not secure in their own world –there's always a backlash.