A six-day search for 34-year-old Raina Johnson, suspected of shooting a former domestic partner in the neck, came to an end Oct. 1 when she turned herself in to authorities.
Johnson was wanted for assault with intent to kill, after allegedly shooting the victim in the neck at 12:14 a.m., Tuesday, Sept. 25, outside of the Safeway grocery store at 1747 Columbia Rd. NW. She surrendered to members of the Metropolitan Police Department's Joint Fugitive Task Force "without incident" a few days after wanted posters were distributed by police over the Internet.
As of Tuesday, Oct. 2, the 31-year-old victim, believed to be a store manager at the Safeway, remained in critical care on life support.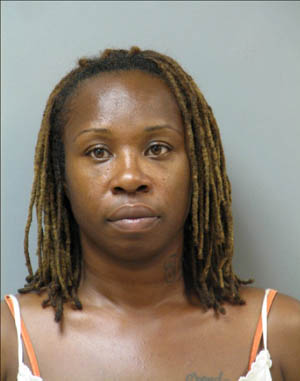 Raina Johnson
"Our Fugitive Task Force people worked tirelessly to track this woman down and get her to turn herself in," says Sgt. Brett Parson, former commander of the GLLU who is currently working alongside the unit as a consultant. "The fact that this ended without any violence, without anybody else being hurt, and her being brought safely in, is a real testament to the hard work that we all put into this, and the community's assistance too."
Parson says he is hoping Johnson's arrest raises awareness about the dangers of hiding domestic abuse.
"As members of this community, who sometimes live closeted lives, it's really important that we get help when we're involved in relationships where there is violence or [a] threat of violence."