The Sexual Minority Youth Assistance League (SMYAL) released its 2006 annual report Dec. 14, offering a breakdown of the local organization's financial figures and thanking the community for continued support.
The figures included in the report display increased assets — $588,160 in 2006 versus $568,951 in 2005 — and decreasd liabilities — $254,466 in 2006, down from $299,210 in 2005.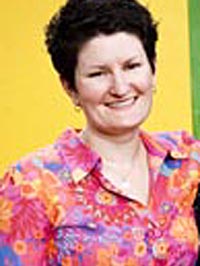 SMYAL's Tasha Hill
(File photo)
"In 2006, SMYAL provided high-impact programming to more than 350 lesbian, gay, bisexual, transgender, and questioning (LGBTQ) youth at our daily after-school Youth Center," executive director Tasha Hill stated in a release accompanying the report. "We also improved the lives of thousands more through community outreach events and LGBTQ youth cultural competency workshops."
With the new year, Hill said SMYAL will continue to expand its programs and services to meet the needs GLBT youth.
"We are thrilled to announce that we have received dedicated funding from the Rainmakers Circle of the Washington Area Women's Foundation for our Ladies' Lounge program for young women," Hill said. "We plan to use this tremendous support to ensure our much-needed programs and services are stronger than ever in 2008 and beyond."
For more information visit www.smyal.org.