Cherry 2008 won't pop until April, but organizers of the city's circuit-party fundraiser are hosting two preview parties this weekend to get the buds — and the buzz — growing.
Three months before he kicks off the official Cherry Weekend, Los Angeles-based Alexander will make his area debut this Sunday, January 13, at ATMOS's Pasha party. "We're really excited to be bringing him to the city for Cherry, and want to use this weekend as an opportunity to get people familiar with him," says Cherry co-chair Kat Danaher.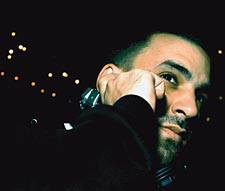 DJ Alexander
If you've danced to a remix of Madonna's "Isaac" or "Forbidden Love," then you've moved to Alexander's unreleased handiwork. "That mix was just a crazy idea I got sitting in my roommate's car listening to the original album version," the 31-year-old DJ says of "Forbidden Love," which has been played by all the circuit heavyweights, from Peter Rauhofer to David Knapp to Abel. Abel has since included on his highly anticipated Alegria Universo compilation a new track of Alexander's, created with his production partner Mark VDH. Expect to hear "Encuerate (Strip)" everywhere soon. A regular DJ partner with Paulo, Alexander cites Abel's frequent partner Ralphi Rosario as his "number one influence."
This Saturday, Jan. 12, another up-and-coming DJ will make his D.C. debut, as Cherry brings Chris Guenard to Be Bar. "Be ready for a banging night," says the 29-year-old New Orleans native who mixes funky songs into his base of percussion-heavy tribal house music, creating a cross between Victor Calderone and Alyson Calagna. Guenard spins by the name DJ Revive — a nod to his former work as a paramedic as well as his emerging work in the gay circuit.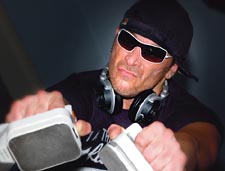 DJ Revive
"We really wanted to have a fresh roster this year, and bring DJs who are highly acclaimed and at the top of their game, but who D.C. hasn't had before," says Danaher of Cherry Weekend, set for April 18-20. In addition to regulars like Peter Rauhofer and Joe Bermudez, the lineup includes Montreal's finest Mark Anthony and Miami's finest, Mr. "Dark Beat" Oscar G.Sounds like banging nights, for sure.
DJ Revive will spin at Be Bar on Saturday, Jan. 12, and DJ Alexander at Pasha Sunday, Jan. 13. For more information on these and other Cherry Preview Parties, visit www.CherryEventsDC.com.