Alan Ball is the celebrated writer behind Six Feet Under and American Beauty. But for local gay director Serge Seiden of the Studio Theatre, it is Ball's newer piece, All That I Will Ever Be, that struck a chord.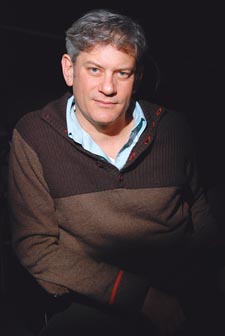 Serge Seiden
(Photo by Todd Franson)
"I've very often have had relationships with people who came from very different backgrounds," says Seiden, 45, who lives in Columbia Heights with his 4-year-old son and the boy's mother. "That's been an attraction of mine. So when I saw that in the play, I thought, 'I could relate to that."'
Not only did he relate to the play, Seiden also directed the erotic dark comedy about the complexities of being a bisexual Middle-Eastern man in the United States.
"It's about people who are looking for intimacy, discovering that they want it, and figuring out how complicated it can be to actually get to know somebody else who is different."
In this case, it's the tale of Omar and Dwight, two very different individuals brought together by a one-night-stand that turns into something more complicated.
"They're from very different backgrounds," says Seiden, "and they both have tragedies in their past, which kind of follow them around a little bit, and sort of how those tragedies have an impact on their ability to have a relationship."
Seiden, who has been with Studio Theatre since 1990, and who this week was nominated for a Helen Hayes Award for his direction of last season's Souvenir, drew inspiration from an experience he once had with a former boyfriend. He modified a scene in All That I Will Ever Be, originally written to take place in the bedroom, to instead play out in a bathtub.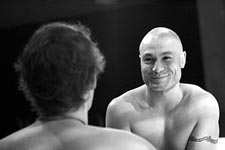 'All That I Will Ever Be'
"I had this very distinct memory of this longtime partner that I had before, who had to leave the country for visa issues," he says. "I remember taking a bath together. If you can actually do that and have those long conversations, it's one of those breakthrough moments in a relationship. It's very intimate."
All That I Will Ever Be runs through March 9 at the Studio Theatre's Stage 4, 1501 14th St. NW. Tickets are $29. Call 202-332-3300 or visit studiotheatre.org.