Humanity has always been on the move, trekking out of Africa to populate the rest of the planet. And rather than showing signs of slowing, we're seeming to become more mobile by the second, forever adapting to keep ourselves on the go. Along with three ounces' worth of hair product, pack a little style to boot.
Budget Basic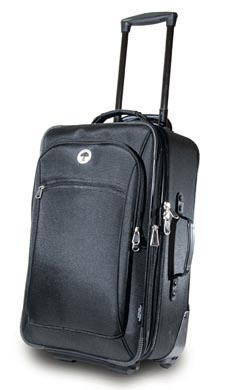 Travel Pro
Sensibly savvy, the Travelpro WalkAbout Lite is the practical travel companion for the low-drama globetrotter. It's lightweight, durable and priced right. While suggested retail is listed at about $250, it's possible to find this carry-on piece for less than $100. Use the savings for a day-of-departure upgrade. Available at www.luggageonline.com.
Macho Man Purse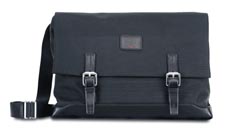 Tumi
They're more useful than you may think. Where do you put your boarding pass? Your iPod? Your copy of Metro Weekly? Your lip balm, ear plugs and Airborne? With a masculine — more or less — Townhouse Montrose E/W Slim Body Bag from Tumi, there's room for all the necessities in a sleek, ballistic-nylon package that slides easily under the seat in front of you. At the Tumi Store for $395, 1246 Wisconsin Ave. NW, 202-298-6670.
Jet-Set Pet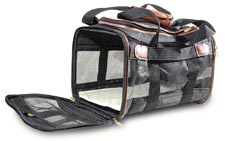 Sherpa
Is Fido or Socks less than eight pounds? If so, bring him or her along! The small Sherpa Original Bag Deluxe fits under most airline seats, keeping your pet far more comfortable than he or she might be in the cargo hold — meaning below the floor, not the economy section — cut off from your personal scent, to which your pet is so accustomed. Available locally at Chateau-Animaux, 524 Eighth St. NW, 202-544-8710; Doggie Style, 1825 18th St. NW, 202-667-0595; or online, for $59, at www.sherpapet.com.
Fit for a McQueen
McQueen Hero
Nothing screams "I must cut to the front of the security-screening line now!" with more sophisticated enunciation than the Alexander McQueen Hero 20-inch Upright from Samsonite Black Label, in either black or bone. And speaking of bones, is this carry-on's shell modeled on human ribs and sternum? Why, yes it is. Available at Bloomingdale's at Tysons Corner for $750.
Connecting the Dots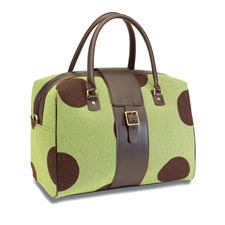 Hartmann
Travel should be so much more than getting from A to B. The Hartmann Retro Carry-On, in chocolate polka dot or sugarplum, makes voyaging a moveable feast along the lines of Gertrude Stein's wanderings near and far. Despite its hints of frumpiness, think of this soft bag as comfort luggage, ready to offer up whatever bits of home you need in transit, from tea bags to worthy tomes. Available online for $425 at www.hartmann.com.