One might not think of "cowboy music" when thinking of great American composers. But that's what the Rock Creek Singers, 24 vocalists composing an ensemble from the Gay Men's Chorus of Washington, will use to open the GMCW's American Masterpieces, A Celebration of American Composers concert next weekend.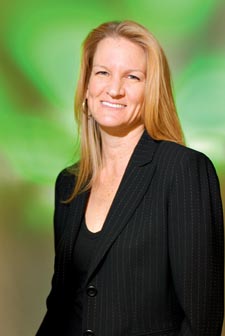 Thea Kano
"I've learned that a lot of the cowboy melodies come from Irish and English ballads, from when the settlers came over [to America] with traditional ballads," says Thea Kano, GMCW's assistant musical director, who is co-conducting the concert with artistic director Jeff Buhrman. American Masterpieces will focus on the classical work of Randall Thompson, Aaron Copland, Leonard Bernstein and others.
"The last lyric of the Bernstein [selection] is, 'Behold how good and how pleasant it is, for brethren to dwell together in unity,' and that's how we're ending the show," says Kano, adding that that's the sentiment she feels in her work with the chorus.
"I love that I'm part of this experience and they've instantly embraced me into their family," she says.
A native Californian who studied dance and piano, Kano has been working with the GMCW since moving to D.C. four years ago. A friend suggested she apply for position while Kano was attending graduate school at the University of California, Los Angeles.
"My first thought was, 'What would they want from me?' being a straight woman. But it was instant chemistry and it's just family."
And using the family metaphor, it's fair to say Kano sees herself as something of a mother figure.
"It's like you're about to cross a major thoroughfare [with] small children, and you're going to do everything in your power to make sure they get to the other side safely," she says of conducting a chorus. "It's up to me to look both ways and grab hands before we cross the street."
The Gay Men's Chorus of Washington presents American Masterpieces, A Celebration of American Composers on Friday, Feb. 22 and Saturday, Feb. 23 at 8 p.m. at the Church of Epiphany, 1317 G St. NW. For tickets, call 202-293-1548 or visit www.gmcw.org.