When HIV attacks a person, it sets its sights on the body. The collateral damage is done to the psyche, as HIV indirectly causes stress, depression, and other emotional maladies. On one particular front, however, both the physical and the mental are tied together in a unique way: lipoatrophy.
Lipoatrophy, literally, means a loss of fat. While that may sound wonderful, the reality is a far cry from anything Slim-Fast might offer. The loss of fat, more common to older, white men with HIV, often affects the limbs. More visibly, lipoatrophy can affect a person's face, leaving a telltale profile that seems sunken when compared to its pre-lipoatrophy condition.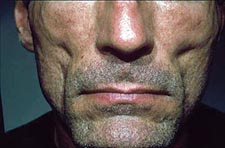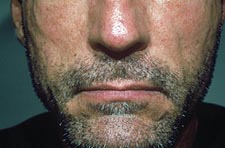 "Not only is it heavy to be HIV-positive, but when you look HIV-positive, it can be crippling emotionally and psychologically," says Dr. Bruce Rashbaum of D.C.'s Capital Medical Associates. "When you can change that, it's life-altering."
Rashbaum's preferred method for delivering that life-altering change is Radiesse, an FDA-approved "dermal filler." Dr. Howard Brooks of SKIN: Cosmetic Dermatology of Georgetown also favors Radiesse.
"For mild to moderate lipoatrophy, I prefer Radiesse over [another popular filler] Sculptra," Brooks says. "You get an immediate response. Sculptra needs anywhere from three to five sessions, whereas Radiesse is one stop."
Like Rashbaum, Brooks also points to the emotional duress that lipoatrophy has caused some of his patients.
"You still have the side effects [of HIV], which create stigma," Brooks says of otherwise well-managed HIV infections still leading to lipoatrophy. "This takes that away. With every single patient, you get the same reaction: They're extremely happy when they look in a mirror."
Adds Rashbaum, "Patients walk out either crying for joy [after Radiesse treatment] or smiling from ear to ear."
Indirect plusses of Radiesse injections, these doctors say, is that they're generally not as painful as "needle-phobes" might fear, and sliding scale discounts are often available for HIV-positive patients, both from Radiesse and practitioners.
For more information, visit www.radiesse.com.