Students at D.C.'s public high schools who identify as gay, lesbian or bisexual were four times more likely to attempt suicide over the past year, according to a fact sheet released by D.C. Public Schools (DCPS) on Monday, March 24.
This and other startling data were extracted from the biennial Youth Risk Behavior Survey (YRBS) conducted by DCPS and the Centers for Disease Control and Prevention (CDC) in 2007. The preliminary data from that survey was presented six months ago.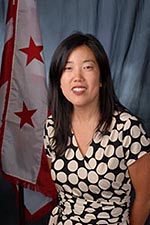 Michelle Rhee
The Sexual Minority Baseline Fact Sheet, released Monday, surfaced more than one month after Michael Sessa, president of The Center-Home for GLBT in Metro D.C., called on DCPS Chancellor Michelle Rhee to release the gay-related findings included in the 2007 survey.
With the exception of an immediate "Thank you for your letter" courtesy note, Sessa says the Monday release of the fact sheet is the first response The Center has gotten to his Feb. 20 letter to Rhee regarding the data.
"Data is powerful," he says. "Hoarding data only creates more controversy. I know things take time, but you've got to release the data to show that LGBTQ students are 'x' number of percentage more for a number of things, whether it be sexually transmitted diseases, crystal meth use, suicide, smoking, [etc]."
When he didn't hear back from Rhee, Sessa says he contacted gay City Council Members David A. Catania (I-At large) and Jim Graham (D-Ward 1), who contacted Rhee, asking her to respond.
In the Feb. 20 letter, Sessa requested three things: a fact sheet addressing new data about gay youth; a public statement on the "gravity" of the data, including a plan of action to combat the issues highlighted in the study; and a commitment to add questions about gender identity and expression to address the needs of transgender youth.
Rhee, who did not respond to a request for comment before Metro Weekly deadline, met with the Gertrude Stein Democratic Club, the city's largest GLBT political group, in August 2007, to discuss her stance on tackling homophobia in schools.
"I don't want to tell you what I think you want to hear, and then not deliver," she said to attendants, many of whom were asking for a definitive commitment on GLBT students.
"What I'm committing to is training for all teachers on these issues. In my mind, this is not optional. [But] I can't say 'zero tolerance.' People wouldn't even know what that meant…. I think the District is great at saying things and then not following through."
With the fact sheet released on Monday, Sessa says he is now hoping Rhee will publicly acknowledge the data.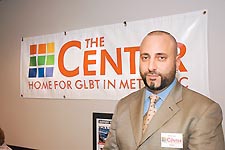 Michael Sessa
[File photo]
"To me this data is shocking, it's striking," he says. "There needs to be something said about it… How can your students learn if they feel disenfranchised by the whole entity of schooling?
"I don't want her to go off in a backroom and come up with a solution… it needs to be a joint discussion."
It's a discussion that could benefit from the involvement of The Center, Sessa says, and the local chapter of Parents, Families and Friends of Lesbians and Gays (PFLAG).
To view DCPS' Youth Risk Behavior Survey and the Sexual Minority Baseline Fact Sheet, visit the DC Center Blog at http://thedccenter.blogspot.com/.