Mark Anthony's appearance at Cherry's Main Event this Saturday has been a long time coming.
"I've played all over the United States, but never in Washington," he says. "I've been hearing about the Cherry event for a long time. It's an honor to be doing the Main Event."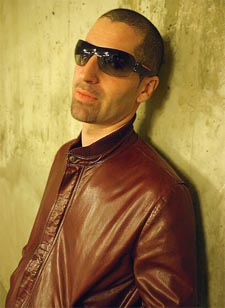 Mark Anthony
Anthony, who describes himself as "not your typical circuit DJ," is an adventurous pick for Cherry. Over the past two decades, Anthony has headlined major gay events, circuit or otherwise, in Miami, New York, Atlanta and Los Angeles. But he's best known as Montreal's premier DJ, the very first and most frequent headliner at the city's famed Black & Blue Ball, as well as for events surrounding the city's Pride festival, one of North America's largest. He also co-founded the city's internationally renowned club Stereo a decade ago and helped give Montreal international club cachet.
Especially known as an after-hours DJ, Anthony's sound at any time of night is a bit more progressive and "a little bit darker" than the average circuit DJ. But, he stresses, "I'm not a DJ who plays one particular sound. I'm there to entertain people.
"People can expect one thing: My music is fun," Anthony adds. "It's not serious; I'm going to throw a little humor in there." Take his remix of "Bedroom Sessions," an edgy electro track pulsing with tribal energy, and a breathy male vocal by Montreal's Frigid taunting you: "If you want the boy next door, go next door."
"It's such a dirty song," the good-natured Anthony laughs. "But that's my kind of music."
The DJ booth isn't just the place where Anthony creates entertainment — it's where he met his wife, Sandra Jean-Bart.
"She walked into my DJ booth one night — one morning I should say — and the rest is history." Jean-Bart serves as his booking agent and partner in several business and musical projects.
Anthony got his start as a hip-hop DJ "many, many years ago" in the early days of rap, in the early 1980s.
But once he discovered house, he got hip to gays.
He chuckles. "And I never looked back."
Mark Anthony spins Saturday, April 19, at the 9:30 Club.