Everybody's going green. Some cities – though not D.C. – went dark last weekend for "Earth Hour" to inspire people to turn their lights off as a symbolic gesture in battling global warming. While that effort may not have done much toward preventing stubbed toes or muggings, it really is easy being green. And there's plenty of time to get in gear for Earth Day, April 22.
Wood for Your Mouth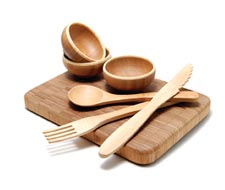 Bamboo kitchenware
It's durable. It's renewable. It's affordable! Go Mama Go! stocks a wide selection of bamboo kitchenware, even forks and knives. But don't stop there, since you never know when Al Gore may be stopping by for a knosh. Prices vary, but you won't be spending much green. The pictured bowls are $4; the utensils, $5 each; and the cutting board $16. Go Mama Go! is located at 1809 14th St. NW.
A Mean, Green Clean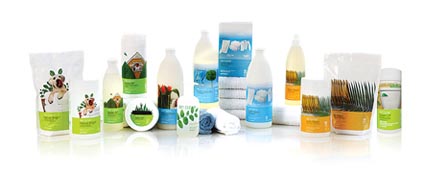 Shaklee's eco-super products
Consider it a politically correct Amway: Shaklee's eco-super products aren't on store shelves, but in the hands of independent distributors. Find one at Shaklee's Web site and get hooked up with their "Get Clean Starter Kit." There's loads of stuff for laundry, dishes, dusting or just washing that green-guilt off your hands. Listed online for $167.15. Go to www.shaklee.net to get started.
Gross-but-Green Goodness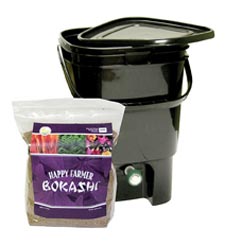 Kitchen composter
Half the battle of going green is living efficiently. If that means living in an sterile efficiency, how the heck are you supposed to touch the Earth Mother? With rotting vegetable and fruit scraps, of course. At just 16-inches tall, the 10-gallon Indoor Kitchen Composter can hide under the sink, digesting orange peels and garlic skins into a yucky goop and houseplant-loving "compost tea." Don't drink it! Just drain it with the convenient spigot and pour it on your window boxes. The good people at Clean Air Gardening promise your plants will love it. Available online for $69.99 at www.cleanairgardening.com.