Oscar G approaches his work with a strong sense of modesty.
"It's never my tendency to grab my own stuff to play," says the long-time Miami-based DJ. "I just never seem to think, 'Oh man, this would be a great time to play my own shit."'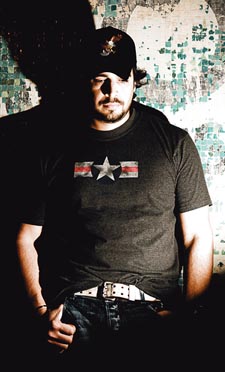 Oscar G
But the fact is, if Oscar G — otherwise known as Oscar Gaetan — were so inclined, any time would be a great time to play his own stuff, a staple of any dance floor. Over the past 15 years or so, the Miami-based artist has produced many club classics with his childhood friend Ralph Falcon, recording as Liberty City, Murk or Funky Green Dogs: "Some Lovin,' "Dark Beat," "Rise Up" and "Body." The two are credited with helping make Miami a dance-music mecca and popularizing the "Miami sound" — a blend of tribal house, electro and Latin rhythms.
Along with future collaborative releases, Oscar G will release his debut album as a solo artist next week. The lead single from INNOV8 is "Miami."
"That song is kind of my impression of this town and how diverse it is musically," he says.
Oscar G has spent the past seven years as the Saturday night resident DJ at Miami's Space nightclub, celebrated as one of America's best. Though he mostly spins straight events, the straight DJ had a three-year residency at a Miami gay club a decade ago, and he's spun for other gay events since. He doesn't find there to be much difference between gay and straight audiences. "I find that this music really translates well across the board," he says.
He realizes he's "an interesting choice" for Cherry's closing party.
"I'm coming from a different world [than DJs on the gay circuit], so it'll be something different," he says. "Hopefully I can bring something different that's interesting and not scary."
The DJ definitely plans to pull the audience in with a few classics and familiar tracks.
"I definitely like for people to have some kind of emotional tie-in with stuff during the night," he says. "I love this music and I've been playing it for a while. There's so much to choose from. It's not necessary to go all new, all night."
With any luck, he'll even play one of his own classics. That would certainly get the crowd fired up.
Oscar G spins Sunday, April 20, at Ultra Bar.