Dan Furmansky, executive director of Equality Maryland, announced on Wednesday, May 28, that he plans on leaving the organization that advocates for GLBT equality in Maryland, at the end of the year.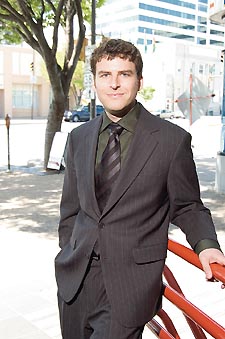 Dan Furmansky
Todd Franson [file photo]
"Though the decision to step down is a difficult one, after five years I am ready for new professional challenges and to work on a variety of progressive issues in a consulting capacity," Furmansky, who lives in Silver Spring, says in the release.
According to the statement, Furmansky hopes after his resignation to focus his efforts on "protecting a Montgomery County transgender civil rights law from a potential referendum challenge from the far right.
Furmansky's announcement comes a month after the National Gay and Lesbian Task Force and residents of Montgomery County joined forces with Equality Maryland in an effort to protect Montgomery County's anti-discrimination law for "gender identity and expression," by forming Basic Rights Montgomery (BRM).
Even though an anti-discrimination law was unanimously passed by the Montgomery County Council in November 2007, a group of citizens who refer to themselves as Citizens for a Responsible Government collected about 25,000 signatures in order to subject the Council's measure to voter scrutiny.