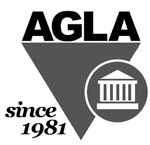 When it comes to Washington's GLBT community, Virginia isn't just a place that lies across the Potomac — it's a full and vibrant part of the community that creates and celebrates Capital Pride. And on the forefront of that is the Arlington Gay and Lesbian Alliance (AGLA), one of the Old Dominion's oldest organizations in the fight for GLBT equality.
"Some individuals hear the word 'Virginia,' and they paint the picture of the redneck bigot," says AGLA president Daniel Hays. "In fact, in Arlington County, almost 75 percent [of residents] voted against the marriage amendment."
Hays says Arlington is lucky not only in its citizenry, but in its stock of progressive leaders throughout the local government. But having that support is no reason to "sit on your laurels."
"If we just join together, we're able to accomplish much greater things," he says.
Founded in 1981, AGLA pursues a "tripartite mission": community service, social opportunities and political awareness. While the group has long been a participant in Capital Pride, being a Community Partner takes them a step further in all of AGLA's mission goals. It's also an opportunity to remind everyone that Capital Pride is a broad-based, regional community affair.
"We want to make sure were preserve the fact that Capital Pride is not 'Washington Pride,' and make sure Virginia is present," says Hays.
AGLA stays active in the community at large, with members serving in the local government, collecting food for the homeless and working on safe school initiatives, as well as other projects and activities. For Capital Pride, you'll find AGLA members marching as part of the Pride Parade and staffing their annual booth at the Pride Festival.
On June 7, AGLA will also host a NoVa Pride Concert and Fundraiser for Capital Pride at Freddie's Beach Bar in Crystal City, featuring performances by Jon Bozeman, Rachel Panay and Tom Goss, plus DJ Alicia and emcees Destiny B. Childs and Randi Miller.
The NoVa Pride event will be held Saturday, June 7 at 8 p.m. at Freddie's, 555 South 23rd St., Arlington. For more information about AGLA, visit its Web site at www.agla.org or e-mail info@agla.org.