When it comes to super heroes, the stories are all the more compelling when they've taken a beating. Maybe the same holds for Capital Pride Heroes.
"I was running along Rock Creek Park and came down on an uneven surface," says Bob Summersgill, one such hero, explaining why these days when he joins D.C.'s Front Runners club he's walking. "My ankle hasn't been real happy since. Not long after, I slipped on the steps going into the Metro. I over-extended my knees. The knees are better, but the ankle isn't up to running." Ouch.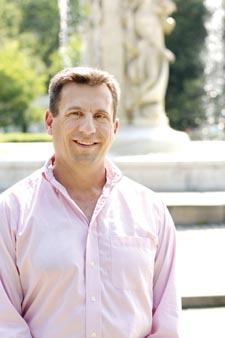 Bob Summersgill
On the front lines of the fight for equality, this Capital Pride Hero says not only has his body taken a beating, but sometimes his character. Whether as president of the Gay & Lesbian Activists Alliance (2000 to 2003), as a member of the Gertrude Stein Democrats, or serving on the steering committee of Smokefree DC, there have been those times when his work to make the world a better place has led to criticism from other activists or camps. But even if leading a charge sometimes makes one a target, Summersgill seems to take it all in stride.
Being named a Capital Pride Hero — an exceedingly gratifying honor, he emphasizes — helps heal old wounds.
"Usually I just get nasty things said about me," he says with a laugh. "There aren't that many honors for D.C. activists, frankly. In doing human-rights activism for close to 20 years, the first honor was from GLAA when I stopped being president. An honor is not quite the same coming from a group when you're on the board."
Summersgill says he hopes this award is largely in recognition of work he's done furthering the rights and responsibilities of the District's registered domestic partners.
"With GLAA's backing, I made the call to not do one big bill, but a series of small bills so we wouldn't generate any opposition," he says with apparent pride. "It's been very successful. I think it's been 15 bills now … with little press and little response from Congress. By the end of this year, we should be up to a Vermont or California level of rights and responsibilities. We're now down to the leftover nitty-gritty stuff."
Through it all, Summersgill has also managed to hold on to his sense of humor — a precious commodity in a town not generally known for comedy — which should be on display June 12 at an aptly named private party celebrating his Capital Pride honor: "Hero Worship and Martinis."