Del. Adam Ebbin of the Virginia General Assembly, the Alexandria Democrat who has the distinction of being the first — and only — openly gay Virginian to be elected to the state legislature, has a new day job.
Since Monday, June 9, Ebbin has been working as communications director of the D.C.-based Servicemembers Legal Defense Network (SLDN), a national organization dedicated to ending discrimination against gay military personnel.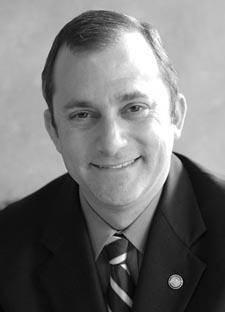 Adam Ebbin
"It's been a whirlwind," Ebbin said June 17, pointing to a June 10 ruling by the U.S. Court of Appeals for the First Circuit ruling that upheld the dismissal of a case challenging the so-called "Don't Ask, Don't Tell" policy. "It's been a great time to jump in, with a lot going on related to SLDN."
While working for SLDN, Ebbin will continue to serve as a General Assembly delegate, which is not a full-time obligation. Ebbin says that when the body is in session, he will be telecommuting from Richmond, as well as putting in extra hours and weekends.
"When we're out of session, it will be relatively easy," he surmises. "And I'm not the only staff in the SLDN communications department."
Ebbin was last elected to office in November 2007, winning a third two-year term with nearly 80 percent of the vote.