Whether you're working out to lose weight, gain muscle or just to maintain a healthy cardiovascular system, it's all a little less difficult with a little help from these items bound to make your workout bouncier, more fun and nutrition-sensitive.
Shake It Up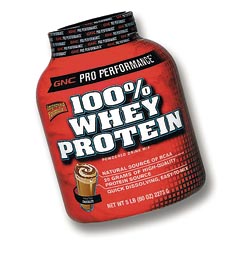 In order to build muscle, you have to eat right. Which means lots of protein. And unless you're a hardcore carnivore, you may not be getting enough. Leave it to GNC's Pro Performance 100% Whey Protein to do the trick. Find the flavor you like — chocolate, chocolate-caramel, cookies and cream or vanilla — before investing in a big pack. A 5-pound container costs $54.99, available at GNC stores or online at www.gnc.com.
On the Ball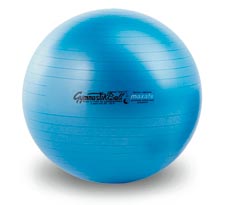 It's not a bad idea to have a gym ball of your own to come home to after hitting the gym. These "anti-burst" Flexon patented Maxafe Exercise Balls are handy for back exercises, abs workouts and stretching. They range in price from $12.99 to $26.99, and come in various sizes so you can pick the right fit. If you don't know how to play with these balls, online tutors or bookstore DVDs can bring you up to speed. To purchase a ball, visit gymball.com/maxafe.html.
In Your head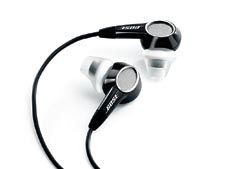 Interacting with other people, sharing machines, you really don't want noise-canceling headphones at the gym. And chances are the buds that accompanied your mp3 player aren't exactly cream of the crop. Those wildly popular, white Apple iPod and iPhone headphones just don't do the trick either. When they're not falling out, they still don't sound that great. The Bose In-Ear Headphones, however, solve the problem. Soft, silicon tips offer comfort, while the headphones produce amazing sound. Available at www.bose.com for $99.50.