Looking back over the past year, Maryland State Del. Heather Mizeur says she is most proud of a handful of bills that she sponsored in Maryland's General Assembly that were signed into law — in particular bills that she says "are getting health insurance for thousands of Marylanders."
"One bill allows young adults to remain on their family health plan until they're 25 years old," says Mizeur. "In that same bill, we also broke down barriers to require insurers to write health plans that are inclusive of domestic partners, if the employers want to provide that benefit."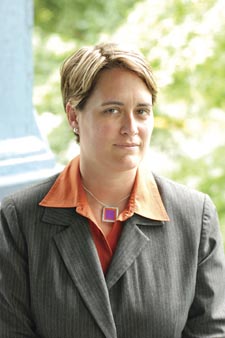 Heather Mizeur
The native of Blue Mound, Ill., originally came to Washington in 1994 to work for a member of Congress and has remained politically plugged in ever since. In 2006, Montgomery County voters elected Mizeur — officially a Democrat, openly a lesbian — to the Maryland House of Delegates. Much like then, she says she remains focused on securing marriage equality for same-gender couples living in Maryland.
"We're still looking to shepherd marriage equality rights in Maryland and we're willing to do it in any way possible, whether it's on the legislative front or working with the governor and attorney general's office to recognize marriages performed in other states, like in California. One way or another, we're fighting very hard to figure out the best approach to extend partnership rights and recognition for all GLBT families. We're looking forward to the day to get that done, and I think it's in the very near future."
Mizeur lives in Takoma Park with her partner, Deborah. They celebrated their union with a marriage ceremony in 2005, and share their home with their puppy, Chester.
Mizeur says being honored as Capital Pride Hero is "humbling," adding that everyone within the GLBT community is a "hero."
"It takes a lot of courage and confidence to be comfortable in your own skin, and present yourself openly and honestly to the rest of the world. And that's what the GLBT community does every day."