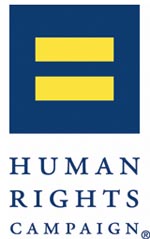 The country's largest civil rights organization, which seeks to improve the lives of GLBT Americans by advocating for equal rights and benefits in the workplace, ensuring families are treated equally under the law and increasing public support among all Americans through innovative advocacy, education and outreach programs, is focusing its considerable attention on this year's historic elections. HRC recently launched its "Year to Win" campaign, a nationwide electoral initiative aimed at mobilizing pro-equality voters in the 2008 election season.
"HRC will be on the cutting edge of strategic and organizational efforts to harness the political power of HRC members and the GLBT community as a whole to prevent the right wing's election-year attempts to exploit GLBT Americans for political gain," says Human Rights Campaign President Joe Solmonese.
HRC is taking a multi-pronged approach to its election effort by combining traditional grassroots organizing with the best available technology, and expanding opportunities for participation from members and supporters. This summer, HRC will launch a massive "get out the vote" effort to reach 5 million people at more than 100 GLBT Pride events held nationwide. They're also working to engage allies at the 25 cities on this summer's 2008 True Colors Tour.
Solmonese says he hopes to reach out to participants in Capital Pride to build on the accomplishments of the 2006 elections, when GLBT political power was effectively leveraged in critical races across the country.
"HRC learned from 2006 that when we combine our energies and focus on high-impact races, we can deliver electoral successes. In turn, those wins result in legislative victories that improve the lives of our community. This work is an investment and we will reap its benefits for years to come."
For more information about the Human Rights Campaign, call 202-628-4160 or visit www.hrc.org.