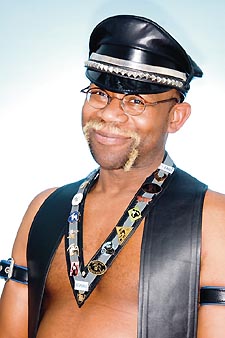 Wayne Nesbitt
Wayne M. Nesbitt, 45, of Capitol Hill, died in the early hours of Saturday, June 14, after collapsing at the D.C. Eagle, 639 New York Ave. NW, while socializing with friends.
Nesbitt was the first black Mr. D.C. Eagle, holding the title for the 1997-1998 cycle. He also served as a judge for the 2007 Mr. Mid-Atlantic Leather (MAL) contest. While a fixture of the leather community for many years, he was not a member of any of the leather-community clubs. The Centaur MC, sponsors of the annual MAL weekend held in D.C. in January, did, however, name Nesbitt an official "Centaur Groupie." The Highwaymen TNT named Nesbitt and his partner, Glenn Carpenter, "Honorary Trash of the Year" in 1999.
Carpenter, Nesbitt's partner for 15 years, died in November 2006. Bill Cappello, owner of the D.C. Eagle, says reports from staff and patrons with Nesbitt when he collapsed at roughly 1 a.m. indicate that Nesbitt may have died of cardiac arrest, although that has yet to be confirmed.
Metro Weekly will continue to follow this story in the June 19 print edition. Nesbitt's January 2007 cover interview is available online at http://www.metroweekly.com/feature/?ak=2496.