Ride that bike safely and with style. Here are a few items to help protect both you and your eco-friendly, heart-healthy, money-saving bicycle from thieves, cars and potholes that go bump in the night.
Head Gear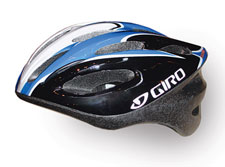 Giro Helmet
Protect that pretty brain of yours with an even prettier helmet. Giro's Transfer bike helmets do double duty as both protectors and fashion accessories. The Santa Cruz, Ca.-based Giro has crafted a sturdy helmet that allows a rider to keep his or her cool, thanks to 20 vents, and make a statement with six styles, from basic black to mint and white. And with Giro's "Acu Dial" adjustable fit, any Transfer helmet should fit like a glove. Available for $32.99 at The Bike Rack, 1412 Q St. NW, 202-387-BIKE, www.bikerackdc.com.
Flash and Substance
Serfas Guppy lights
Could a little light be any cuter? The "Guppy" combo from Serfas offers both a headlight, in white, and taillight, in red, that can be easily attached to nearly any part of your bike. The little fish bodies illuminate in either a steady mode or flashing. And the battery life on these LED babies will give you up to 120 hours of illumination. Just $17.99 for the set — batteries included — at Capitol Hill Bikes, 709 Eighth St. SE, 202-544-4234, www.capitolhillbikes.com.
Loaded Lock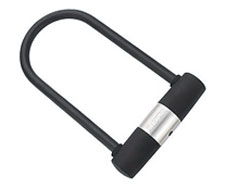 OnGuard Bulldog STD Lock
The OnGuard Bulldog STD is a tough mo-fo. (And no, it's not contagious — the "STD" means "standard".) With its steel shackle and "pick-proof" cylinder, your bike's not going anywhere unless you say so. When you do go, the Bulldog comes along for the ride easily, thanks to the included mounting bracket. To sweeten the deal, the Bulldog also comes with five keys, one of which — the Torch Key — has a built in light to keep you from fumbling in the dark. Buy your Bulldog for $39.99 at City Bikes, 2501 Champlain St. NW, 202-265-1564, www.citybikes.com.