Mark Lee, host of the Sunday night institution, Lizard Lounge, has announced that he will discontinue the weekly dance party, with Sunday, Dec. 14, serving as the final installment. Lee has dubbed the last dance the "Great Recession Closing Night Party."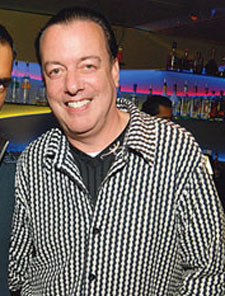 Mark Lee
(Photo by Ward Morrison [file photo])
"The sudden and rapid financial meltdown has had an incredibly negative impact on almost everyone, but particularly the hospitality industry," says Lee. "The hardest thing is so many of our guests have been very gracious and articulate in expressing their appreciation for our reopening [and] being open the better part of this year."
Following about seven years of Lizard Lounge Sunday events, produced by Atlas Events, Lee last ended the run in 2006 in the wake of the District's mandatory smoking ban in bars and clubs. But an arrangement with Lima at 14th and K Streets NW, allowing for a lounge space with smoking, brought Lizard Lounge back in May.
"It's disappointing that we can't continue, but it's a difficult business environment," says Lee. "It's a tough time and a tough town. It doesn't make smart business sense to continue."
While a recession is no reason to celebrate, Lee promises that the Dec. 14 party will be as festive as its predecessors: "It'll be fun night. We expect a big crowd. It should be a kind of blowout."
The final party at Lima, 1401 K St. NW, begins at 8 p.m. No cover charge, 21 and older only.