Psst — wanna make an easy $3,000 or more by renting out your home, or even just your sofa, for Obama's inauguration next month? Well, have we got a deal for you! Oh, wait. Get rich quick? Uh, not so fast.
Though Mayor Adrian Fenty has relaxed the usual rules for property rentals for the week — the revenue will be tax free — and though reasonably priced hotel rooms are impossible to come by, the hubbub about making beaucoup bucks to rent your private space is more hype than reality at this point.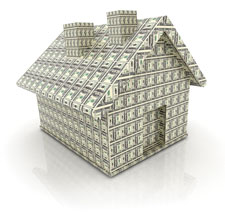 Still, after Santa — definitely after "Auld Lang Syne" — there could be a dash for a place to crash. Especially considering the overlap between Mid-Atlantic Leather Weekend, Jan. 16 to 18, and Inauguration Day the following Tuesday, Jan. 20.
"People are just starting to get their plans together now," notes Donnell Kearney, an agent with Northgate Realty. "I expect after the holidays there'll be a kind of clamoring" to find places to stay.
Kearney says properties in central neighborhoods from Capitol Hill to Logan Circle should fetch a minimum of $500 a night per bedroom, though it may not come that easily. It might be fabulous, but your apartment or home won't sell itself. First, make sure there are no restrictions in your condo lease or from your homeowners' association. Tidy up your place and take pictures in bright light. Then write about your home's comforts and conveniences. You don't have to be Karl Rove trying to sell President George W. Bush's legacy — surely you don't live in that kind of squalor — but do accentuate the positive, including proximity to restaurants and bars, the Metro and the National Mall. Got cable TV? Got WiFi? Tell them you'll let them use it. Got milk — and beer and wine — in the fridge? If you're so inclined, let them know you'll stock it.
Once you've made an agreement, you'll need to draw up a contract. The D.C. government released a sample last month. (Find it at http://newsroom.dc.gov/show.aspx/agency/dcra/section/2/release/15512.) The contract should stipulate, among other things, collection of a security deposit, which is a sign that both sides in a rental arrangement are serious.
Once it's all arranged, you can't just up and leave when the renters arrive. And you can't avoid feeling some anxiety about strangers in your house: Who are these people? Are they reliable? What did I forget in the nightstand? That's a lot of stress.
Most major real-estate agents and brokers, who know the ins and outs of this kind of work, are not in this less-regulated, short-term market. Fortunately, there are some agents, such as Kearney, who can help — for a 15 percent commission on the gross rent. Kearney, along with a business partner, launched InaugurationWeekRentals.com.
"We had a lot of people coming to us asking about rentals, and we figured we should set up an organized machine to do it," Kearney says of the service, which can save you time and hassle. Kearney will do the usual real-estate agent activities – helping negotiate the right price and, most notably, running a credit and identity check on potential renters, something you can't really do on your own but that provides security in terms of both getting payment and recouping any costs for damages.
Kearney says his effort is not exclusive, meaning that you could also join the masses in the free-for-all that is Craigslist.org, or other rental-specific sites that have sprung up, such as the Room Exchange Network (www.roomexnet.com). By mid-December, literally hundreds of posts had been added to Craigslist — making for thousands of recent posts to compete against or weed through.
Of course, if you're not actually profit-hungry, you could rent your home for charity. Rick Rose helped secure a $3,000 donation to the local, gay, arts nonprofit One In Ten."I don't think I would have gotten as much," Rose said, about renting his Logan Circle condo the usual way, for profit. He got no bidders when he initially asked for $500 per night, but several when he offered the fee to charity. A California woman will be renting the space for five nights and One in Ten will net $3,000. Rose hopes that others will follow his lead and donate their rental revenue, catching the spirit of the season and Obama-mania.
That's change you can believe in.