The Washington Metropolitan Police Department is requesting the public's help in gathering information about the murder of a 35-year-old Portuguese gay man, who was shot and killed while walking home a little after 3 a.m. on Tuesday, Dec. 16, at the corner of 11th and Q Streets NW.
The victim has been identified as Durval Martins. According to MPD Acting Lt. Brett Parson, the gay officer heading all the department's special-liaison units, including the Gay and Lesbian Liaison Unit (GLLU), Martins was one of nine children, with a twin brother in Arlington.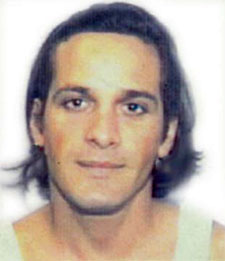 Durval Martins
(Photo courtesy Metropolitan Police Dept.)
In an e-mail sent to MPD Chief Cathy Lanier 4:48 a.m. Dec. 16, released to the press, Parson wrote that it appears that Martins was walking to his home near the intersection of Q and Third Streets NW after patronizing two 17th Street NW venues, Jack's and The Fox and Hounds. "[The] motive is still unknown, but may be robbery, as his wallet was in his hand," Parson wrote. "Wallet, cell phone, cash, credit cards and jewelry [were] still on him."
Parson also stated in the e-mail that an officer discovered Martins after hearing "multiple gunshots" and observing "several individuals fleeing north on 11th Street." That officer found Martins unconscious with an apparent gunshot wound to the head. The Emergency Medical Services team that responded found no signs of life.
Some news of the murder was delayed at Parson's request, allowing Martins' twin brother time to travel to their mother's home in Rhode Island to deliver the tragic news personally.
MPD is offering a reward of up to $50,000 — a correction to a posted flier offering $25,000 — to anyone providing information leading to the arrest and conviction of those responsible. As yet, there are no suspects.
Anyone with information is asked to call MPD Detective Paul Regan at 202-425-5563, or the Command Information Center at 202-727-9099. Callers wishing to remain anonymous may call 1-888-919-2746. Anonymous tips may also be sent as text messages to 50411.