Cobalt's 30 Degrees lounge has new stain-resistant white leather furniture.
"Once you do something nice, and your customers realize you've done something nice, they respect it a little more," says Cobalt's Vice President David Perruzza, when asked whether the new custom-made Italian furniture had been put to the test yet. So far, nothing's been trashed.
"People have been very respectful. And they're realizing it's a nice place to go now."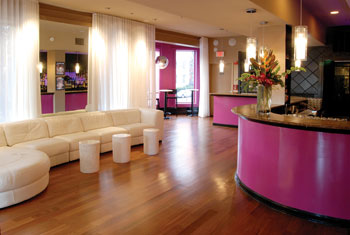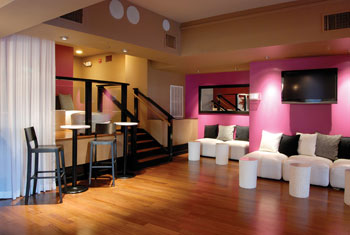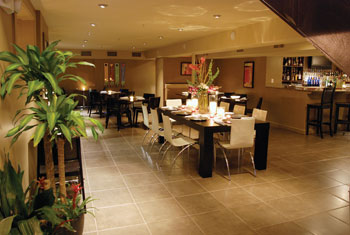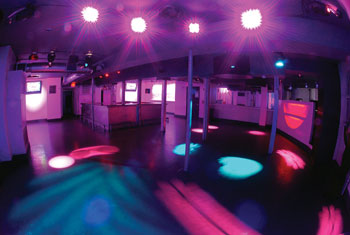 That's true for all four levels of the building at 1639 R Street. From the top — the coat check area on the fourth-floor has been retooled to be bigger and more efficient — to the bottom, where there is once again a restaurant.
Perruzza says they're still working with the designer to give the restaurant, appropriately called Level One, "a little more atmosphere," including the addition of "intimate booths." But the quality of the food is already top-notch, with different specials every day, including half-price burgers on Sundays. And your dinner receipt serves as your ticket upstairs on those nights that Cobalt charges a cover.
The renovations started in late spring, when new bathrooms were installed.
"We went green," Perruzza says about the venue's waterless urinals. Ask him about it sometime and he'll happily explain why they don't have that traditional bathroom smell (something to do with the filters that break down the urine deposits).
The 30 Degrees lounge on the middle floor features the new stain-resistant furniture, plus the bar has been extended, snaking around the back wall. Still to come: a new bar front, made of what Perruzza would only say is a "surprise" material.
Cobalt's third floor remains the club level, complete with dance floor. Over the summer, they added LED mood lighting and moved the DJ booth to what Perruzza says was "a dead space where nobody ever, ever danced, even when we were packed." That change resulted in an expanded dancing area and increased sightlines to the new and improved stage. Still to come: additional furniture for the seating area in the back corner.
"When we first opened, eight years ago, we had the philosophy of a one-stop shop, like Madonna sings: 'I'll be your one-stop candy shop,"' says Perruzza. "Your dining, your lounging and your dancing, all in one building."
Now, it's true once again. Don't pretend you're not hungry.
Cobalt, 30 Degrees and Level One are at 1639 R St. NW. Call 202-462-6569 for Cobalt/30 Degrees, or 202-745-0025 for Level One. Or visit www.cobaltdc.com.