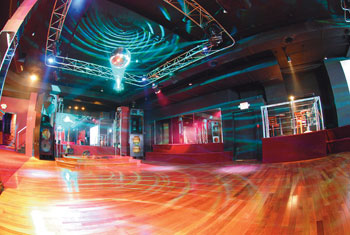 Are you ready? Nearly three years after drag queen Ella Fitzgerald and nude male dancers struck out in Southeast D.C., they're back to play ball once again. Next Friday, Feb. 13, is everyone's lucky day — the day Ziegfeld's/Secrets finally reopens in a new location, at least twice as large as before — and at least three times as grand.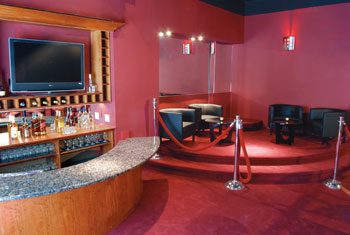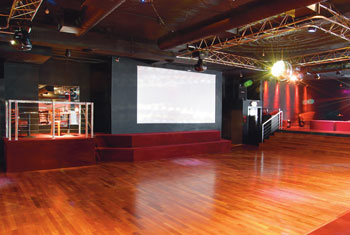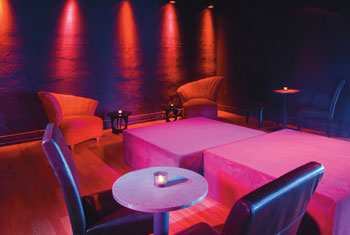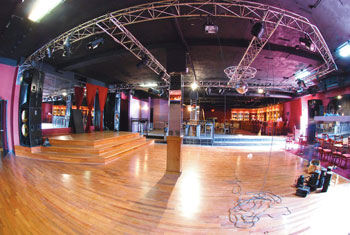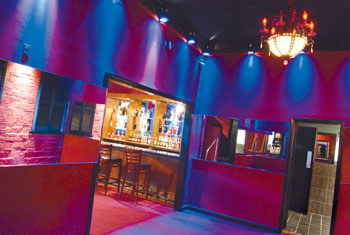 "It's gonna set our kids on edge," says the complex's manager, Jon Parks. The lavishly renovated space — long-ago home of gay mega-club Pier Nine — is located in Southwest, just a few blocks from the previous Ziegfeld's/Secrets, on the other side of South Capitol.
"After my partner passed, I was sitting at my kitchen table wondering, 'What am I gonna do now?"' says Ziegfeld's/Secrets' owner Allen Carroll, whose business partner Chris Jansen died in August 2007. Carroll decided Jansen would have wanted him to re-open the complex. "I didn't like the way we had to go out," Carroll adds, of the forced closure in April of 2006 on account of the building of Nationals Park. "I think the community needs us."
Indeed, the club is so far the only one among three that once featured nude male dancers to reopen in the stadium's wake. They've been preparing the new venue for nearly a year.
"Finally, a home for Ella with no stairs," Parks says of the new venue, where the venerable Miss Fitzgerald will once again host the weekend drag shows. A large, elevated stage is the central attraction at Ziegfeld's, of course, but off to the side is a large bar and dining area. Just as before, the Ziegfeld's DJ will spin tunes in between the drag shows, allowing patrons to dance on the stage.
And there will be plenty of chances to dance in the new complex. This time around, there will be dancing at Secrets, too. "Customers will be able to dance with the boys," Parks says. The focus of Secrets, in fact, is its sizable dance floor. The Secrets' strippers will dance on a small stage in front of the elevated DJ booth, as well as on several platforms flanking the dance area. The strippers will also use a small, exposed shower just off a special lounge area, which Carroll has dedicated to his late business partner. A framed portrait of Jansen will look out on the crowd.
Management is still working out the schedule and additional plans, but both venues will be open Friday, Saturday and Sunday evenings to start. DJ Spyke will serve as the main DJ at Ziegfeld's, and Steve Henderson will spin for Secrets' opening night. Veteran DJ Darryl Strickland will also spin at Secrets as a regular. Secrets will also play host to the drag organization the Academy of Washington on Sunday afternoons and on other special occasions.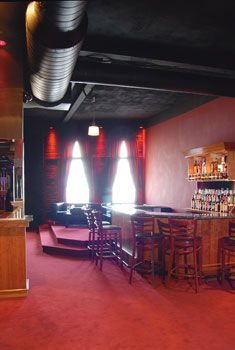 Ziegfeld's/Secrets reopens next Friday, Feb. 13, at 1824 Half St. SW. Call 202-863-0670 or visit www.ziegfeldsdc.com or www.secretsdc.com.