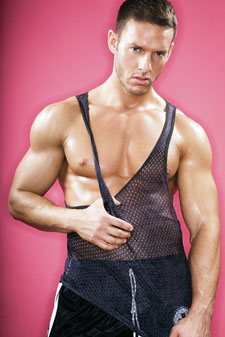 Micky Friedmann spent some 15 years as a professional ballet dancer in Israel and Europe. But now, in addition to print modeling work, the 35-year-old's focus is on moving in a totally different way: aiming to stir up America's gay clubland.
"The music scene in gay clubs has been stuck for quite a while," says the Berlin-based Friedmann. "Everything is very predictable." A regular presence behind the turntables in European gay clubs, Friedmann only made his American DJ debut a year and a half ago, but has since made repeat visits to New York, Boston and San Francisco. He'll make his debut at Town next Saturday, March 14.
Friedmann says it'll be his first trip to D.C. since a seminal moment for him. "It was actually in Washington when I first realized I was gay," he says. When pressed for specifics, he readily cops to having had his first "wet dream" about a boy while here with his family as a teenager on vacation. "I still remember that vividly," he says.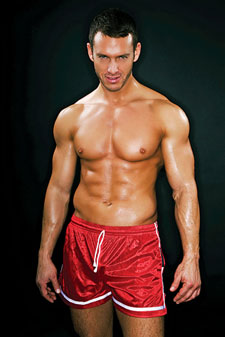 DJ Micky Friedman
(Photo by Madtizzy Productions)
Friedmann, of German-Jewish descent, born and reared in Jerusalem, was a regular in clubland and even the American gay circuit years before he started DJ-ing, about a decade ago. He says he would watch intently as legendary Junior Vasquez would spin at various events. One day, he finally took to heart Vasquez's personal admonition to him: "If you want to do this, kid, just do it."
He chuckles when asked if his sound is similar to Vasquez's. "He's definitely an influence as a real pioneer in the house genre," says Friedmann. "But everyone brings something different, and I like to think my sound has a different edge, something with new depth to it.
"I think music should make you feel sexy when you're out," he continues, "so there's always sexuality behind what I play."
Friedmann knows sexuality, having been a print model showing serious skin in glossy international magazines for over a decade now.
"I feel very fortunate to finally have the chance to play here in America."
DJ Micky Friedmann will spin Saturday, March 14, at Town Danceboutique, 2009 Eighth St. NW. $8 from 9-11 p.m., $12 after 11 p.m. Call 202-234-TOWN or visit www.towndc.com.