With Miss Pixie's Furnishings & Whatnot, you can go for the traditional or the modern. We're talking window-shopping. Pass by the 14th Street NW emporium and peer through the windows — or visit their Web site and look through the offerings online. As old-fashioned as you may be, owner Pixie Windsor says the Web is your friend. "We're very 'emergency room' here: Get it in, get it out. Thursday is the big, busy day." Peruse Miss Pixie's functional and funky weekend finds from across the mid-Atlantic region online Wednesday at www.misspixies.com, and plan your visit for Thursday. With it all moving so quickly, the following represent what's usually on offer, with some items likely already scooped up. Open noon to 7 p.m., Wednesday to Sunday, 1626 14th St. NW. Call 202-232-8171.
Prints Charming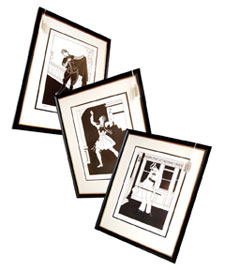 In the style of turn-of-the-century (the former, not the current) English illustrator Aubrey Beardsley, snatch up one of these charming, framed and matted prints to give your home a touch of romantic whimsy and panache. These bits of 2-D decoration are selling for $75 apiece.
Elephant Light Us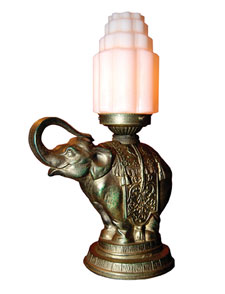 Care to celebrate the Grand Old Party, or perhaps the return of Ringling Bros. and Barnum & Bailey? Well, you had your chance, but someone beat you to this art deco elephant lamp, which may be worth a bit more than the $125 Miss Pixie's was asking.
Philippe's Seat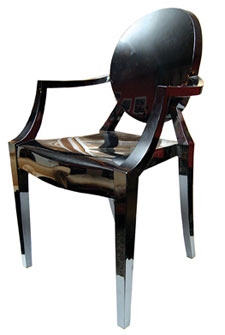 As of Metro Weekly deadline, it was three down, five to go. So if you're looking for a Philippe Starck-designed Louis Ghost chair, run, don't walk. Priced elsewhere at substantially higher prices, this 20th century gem that screams sophistication is offered at $295.