(Note: An update to this article is available at ANC Consensus)
An urban corridor synonymous with gay D.C., 17th Street NW, is about to get a facelift. The Dupont East Liquor Moratorium in place on that stretch of street, however, will not be changing much when it comes up for renewal April 22 if the neighborhood's Advisory Neighborhood Commission (ANC 2B) has its way.
There are arguments that both are good for business — and bad. Limiting the number of venues serving alcohol might keep this relatively peaceful spot from turning into a copy of Adams Morgan's most trafficked blocks. Then again, some would argue in favor of a bit more hustle and bustle. Lloyd Shipley is one of them.
"I moved here for the sole purpose of the restaurants, of the bars, of the retail, of everything," Shipley said at a March 3 meeting of ANC 2B's ad hoc committee that is reviewing the moratorium. "In the last 10 years, with all due respect, I have seen people move out of 17th Street and go up to 14th Street and other streets in this area because of things the ANC keeps a lock on. I just don't understand why people move to the city, knowing it's full of nightlife … and then they complain about the noise."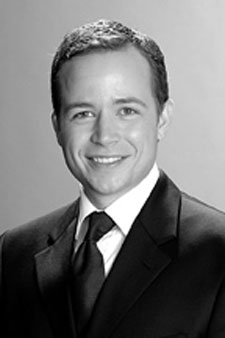 Jack Jacobson
Noticeably absent from that meeting was Joel Lawson, who last June became president of the Dupont Circle Citizens Association (DCCA), a neighborhood association with as much clout as the ANC. Lawson, who is gay, took the helm three months after Club Chaos, a gay club, went out of business. The closure came after the DCCA challenged the venue's liquor-license renewal, arguing that the venue failed to adhere to its license, which did not allow for the drag shows and other entertainment Club Chaos regularly featured. At the time, Lawson said the mood between residents and business owners was at an "all-time low."
Lawson's stated goal of mending that rift may have been too much to hope for, however, as he recently stepped down from his DCCA post.
While Lawson declined to comment on the 17th Street moratorium to Metro Weekly, in a statement released to Borderstan.com, a blog devoted to the Dupont Circle and Logan Circle neighborhoods, he wrote, "I am hopeful that DCCA will complete the moratorium discussions with the flexibility and collaborative approach with the greater community, that I helped to initiate. … For DCCA and the entire community, the real test of the current moratorium discussion is whether all stakeholders will work together over the next three-to-five years, to improve 17th Street."
Of the minor moratorium changes sought by ANC 2B, the foremost stems from the planned streetscape project, which will mean major construction, including the removal of crumbling sidewalks, laying new concrete, building handicap-accessible ramps and replacing trees. While it may make the city a prettier place, construction will make it much more difficult for patrons to get into the affected venues during construction.
Jack Jacobson, ANC 2B treasurer and chairman of the moratorium committee, who is also gay, says he and his four fellow commissioners on the ANC's moratorium committee considered that project, the current state of the economy, and the views of hundreds of residents and business owners in the area when drafting their proposal for a five-year renewal of the moratorium.
One change they're asking for is that license holders wanting additional outdoor seating be allowed "summer gardens" facing Stead Park behind venues on the east side of the street. Meant to alleviate the sidewalk construction, that option would require either seating on a rooftop, back patio or similar.
"I wanted to give some incentive to businesses who may face challenges with the streetscape project if they can't have seating in the public space out front because the sidewalk is torn up," says Jacobson. "I wanted them to have an alternative spot for seating outdoors, particularly in the spring, summer and fall when we have gorgeous weather."
The ANC's draft also asks that in the event of an "economic crisis or unforeseen circumstance," the moratorium may come up for review again in two years, rather than five.
The moratorium was originally drafted almost 20 years ago by Councilmember Jack Evans (D-Ward 2) in an effort to alleviate residents' concerns that bars and clubs might displace retailers and other merchants on 17th Street NW between P and S Streets. It was last renewed in 2006.
Despite concerns of residents such Shipley, Jacobson points out that the moratorium may protect those liquor-licensed venues that already exist within the moratorium's bounds.
"For the bars and restaurants, for the next two years, they won't have to face competition with new licensees coming in … to compete with the ones that are already there," Jacobson says. "We're [also] protecting the retail and service businesses, like the dry cleaners and the hardware stores and nail salons. We're protecting those by not allowing any licensed business to expand in any space where there's already a retail or service business."
The ANC is, however, recommending that the moratorium be amended during this renewal period to allow for two liquor-licensed venues to expand laterally into unoccupied space, should any of the affected venues seek such an expansion.
DCCA Acting President John Hockensmith said he could not offer any comment on the moratorium until after ANC 2B's regular monthly meeting, March 11, after Metro Weekly deadline, at which the ANC's moratorium committee was due to present its recommendations to the full, nine-member ANC.