Two decades ago, Crystal Waters was just another bored D.C. government employee. On a lark, she turned to recording music, and in short order, the New Jersey native became a pop sensation, with one party hit after another, from "Gypsy Woman" to "100% Pure Love" to "Say…If You Feel Alright." She even garnered multiple American Music Award nominations in 1991.
Waters has returned to stir up clubland again and again in the last decade or so, churning out dance hits including "Come On Down," "My Time" and "Destination Calabria." That last song, in particular, has kept Waters traveling nonstop the past couple of years. It was a No. 1 hit in 20 countries in 2007. "Basically everywhere but the U.S.," Waters notes.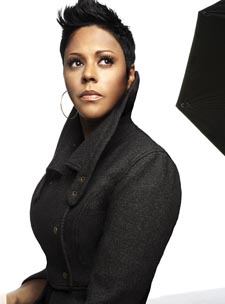 Crystal Waters
She may not be much of a mainstream hitmaker in the U.S. these days, but she's still very much engaged in her mother country's goings-on. Last week, Waters made her Capitol Hill debut, testifying on behalf of the so-called Performance Rights Act. "Remember that Schoolhouse Rock song, 'I'm Just A Bill (on Capitol Hill)?' Well, we're at that first part of the song," Waters says with a laugh. "We've still got a long way to go."
The bill, which passed the House Judiciary Committee the day Waters testified, would close a loophole that currently allows basic terrestrial radio stations to play music without compensating the artists and copyright holders. "The only countries that don't pay the artist fees are the United States, China, Iran and North Korea," says Waters. "We're in very bad company."
The political advocacy is just one of several recent forays from Waters, positioning her as more of a champion for music and musicians. Waters is also behind Club Heads Radio, a new free online dance radio station. She aims the service, which will feature its own standalone computer widget and mobile phone application, to be a unifying force in the genre. To that end, it will include many of dance's leading practitioners — DJ Tiesto, Ultra Nate and Kristine W are already on board. Waters is also in the early stages of launching a dance music-specific charity that will work to improve the genre's reputation at the same time that it works to benefit homeless children.
A longtime Silver Spring resident, Waters is a steadfastly private person, and she declines to talk about her life beyond music. But she has eagerly returned again and again to perform and support the community that put her on the map. This weekend, the Howard University alum will headline once again at D.C. Black Pride.
"I'm very grateful for the gay community because they've supported me all these years," Waters says, adding with a laugh, "and they are a lot more fun than straight crowds."
METRO WEEKLY: You were the headliner at Capital Pride two years ago. How did that performance go?
CRYSTAL WATERS: It was great. I had a lot of friends in the audience that hadn't seen me perform for a long time. That was a good show.
MW: A lot of hometown love.
WATERS: Yeah, we had a good time that night. [Laughs.]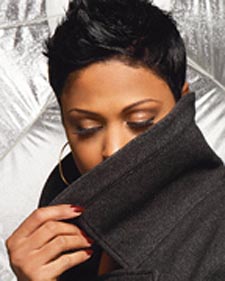 MW: You've performed at DC Black Pride before, as well.
WATERS: I have. I don't remember what year but I remember it was at the old convention center.
MW: What does Pride mean to you? Why do you keep coming back?
WATERS: I keep coming back because I love gay audiences. They come out, they have fun — the thing I love about gay people, when you reach someone who has come out of the closet, they know who they are. They've already been through the bullshit, and been called this and that and put down and whatever. So the ones that actually come out — because there are still a lot that don't want to come out, for some reason — I really love their attitude: "You can't really mess with me."
MW: Obviously gays have been big supporters of yours since day one.
WATERS: Yes. People always ask me why, but I couldn't tell you. [Laughs.]
MW: Were you in town for the Obama Inauguration?
WATERS: I was here. I didn't go to the Inauguration, because I don't get up that early and I don't like cold. But I did attend a lot of stuff over the weekend. I had a house full of people. I had friends who came in from [all over] — one person from Ireland, another person from London and a couple people from New York. I actually got up in the morning and took them to the Metro. They went down there and they really enjoyed themselves.
MW: Do you remember Election Night? Did you hit the impromptu street parties downtown?
WATERS: No, I didn't go out. I sat right here and waited. I had my kids here. We were just sitting here, waiting and waiting. I was like, "Oh God, is it going to happen?" And I think I got up to go to the bathroom and the kids started yelling [when Obama was declared the next President-Elect.] So I missed the moment.
MW: What does it all mean to you, to have a black President? A black First Lady?
WATERS: I never thought I'd see it in my lifetime. And Michelle is so elegant. The elegance of it all. They're even above and beyond what anyone would have wanted. Sometimes I sit overseas and I look at him on TV, and I'm like, 'I can't believe a black man'…. The words just won't come out of my mouth.
I think he's doing very well, but I feel bad, because it seems like every time he fixes one problem, something else comes up. But so far I think he's doing great.
MW: Let's talk about your first song, "Gypsy Woman (She's Homeless)" from 1991. It remains your biggest hit and most enduring. Is it true you were inspired to write it about a homeless woman in D.C.?
WATERS: Yeah, she used to stand out on Connecticut Avenue in front of the Mayflower Hotel, and I would walk past her. She was fully dressed in black, full face of makeup. She didn't look like she needed any money. And I'd walk by and wonder why she was singing gospel songs. The City Paper wrote a piece on her, and they said she had just lost her job in retail. And she thought it'd be respectful of the people she was asking money from to keep clean and to keep her look very current and everything.
It really just changed my whole attitude about homeless people. They're just people like you and me. So that's what the whole song is about. And you also have to remember at that time was when AIDS was really rampaging through America, and how people really weren't trying to help other people. [They were too scared or worried about risks.] It was kind of like a little cry for help.
MW: You haven't been able to get in touch with her since?
WATERS: No. It's been almost 20 years now. I had heard that she moved to Florida. Somebody had taken her in, and she's doing well.
MW: "Gypsy Woman" had such cultural impact that Kim Wayans even spoofed it on Fox's old In Living Color comedy show. I understand you used to work images from that spoof into your own performances. Obviously, you have a good sense of humor about it all.
WATERS: Yeah, it's like, "Who cares?" It's fun.
MW: And "Gypsy Woman" continues to have cultural resonance. Popular rapper T.I. recently sampled it.
WATERS: Yeah, that was great. Another rapper just sampled it too, Timmy Vegas featuring Bad Lay-Dee. The song is called "Another Dimension." I've been told I have what's called an evergreen.
MW: Well, it's definitely your signature.
WATERS: I think I'll be singing 'Gypsy' till I die, you know.
MW: And you're okay with that?
WATERS: [Laughs.] It's paying the bills, sweetheart.
MW: Do you ever get tired of performing your old songs?
WATERS: You have your bad days. But for the most part, that's the fun part. I love to travel, I love meeting people. I mean, a lot of times I perform at one or two in the morning. And as I'm getting older, it's nice to just sleep through the night on the weekend. But for the most part, performing is my favorite part. I'm very happy.
MW: And it helps that you have new songs you can incorporate into your set?
WATERS: It does. But it always surprises me. When a song comes out, it's usually a year later when people actually know it. So "Dance Floor" is getting a better reception now than a year ago when we released it. And "Enough" is coming around too.
MW: Are you're planning to put together an album of new recordings in the future?
WATERS: Well, we don't really do albums in this business [anymore]. You can, but albums don't sell like they used to, and there's really not much point in putting much effort into doing a full album.
I am planning on a remix album of [older] hits that people always loved, just to update it all, because it's going to be the twentieth anniversary of "Gypsy Woman" in 2011. And actually, "Gypsy" has just been remixed and re-released again and it's doing very well. I got a little tour coming up for that.
MW: Let's talk about how you got into music in the first place. Is it true it was only after seeing a psychic?
WATERS: My mom was very into psychics, and she had me and my sister go see some. I was very bored with my job at the D.C. Parole Board. And she said, "You should go see a psychic." I saw there was a psychic fair that weekend, and I asked a friend to go with me. By the time I left my apartment to go downtown that morning, I had lost my voice. And I got to the [psychic] woman, and she said, "There's something you're not doing with your voice. You'll never be happy until you do it." And I was like, "Yeah, I wasted my money." I was shy, and I was like, "I know she's not talking about speaking, being a public speaker or something like that."
I got back to work and I told my co-workers what she said. And they were like, "Crystal, you know you love music. You really need to do some music or something." And one co-worker said, "I have a cousin who has a studio in his basement. And they're looking for background singers." And he was like, "I'll go if you go." We both were scared. And so, we went. We got the job. And I had made more money in a month there than at the Parole Board. And when that was done I was like, "Okay, that's it. This is what I want to do."
MW: Do you keep in contact with your former colleagues at the Parole Board?
WATERS: On MySpace, now and then someone will say hi. And a lot of the kids are like, "My mom used to work with you at the Parole Board."
MW: So until first the psychic and then your colleagues inspired you to enter a recording studio, music wasn't on your radar?
WATERS: I grew up in a musical family. My father was a jazz musician. My great-aunt, Ethel Waters, was a very famous Cotton Club singer, inducted into the Grammy Hall of Fame. And my brother was in a band, and my sister and everybody. But I was shy, just kind of writing poetry.
When I started singing background, once I finished I realized that the smart thing to do was to write your own stuff. And the music I was writing for myself was like Sade. I had the ponytail and everything [like Sade]. I created my own demos, which were like Sade songs.
MW: But the Basement Boys owned that recording studio up in Baltimore, and they were looking for dance productions.
WATERS: Yeah. I started writing 'Gypsy' and all these other songs for other artists — Ultra [Nate] and then others up in Baltimore. The Boys asked me to write those to dance tracks. I wasn't really into dance music then. But I did it. And they liked my voice, too, and they put my demo on some of the things they were sending around, and that's what got picked up — "Gypsy Woman," and a couple other songs.
MW: And pretty much right away you became a dance sensation. I like to describe your vocal style as well as the sound of your repertoire of dance hits as sassy but sweet, a playful, party sound. Do you like that description?
WATERS: Yeah, I kind of like that. My favorite singer is Ella Fitzgerald. And the thing I liked about her — even when she sang sad songs, she always sounded like she had a smile on her face. And that's what I always try to do, even when I'm standing in the [recording] booth, I put a smile on my face. There's something about that that I always really like and that I always want to project.
MW: Would you say you are a generally contented person?
WATERS: Before I put my feet on the ground each morning, I decide that it's going to be a good day. Of course, by 3 o'clock that afternoon it might all be out the window, but I think I'm pretty happy.
MW: Do you have favorites among the songs you've written and among those that you perform?
WATERS: It's kind of weird. I write a lot of stuff that I don't like but that everybody else likes. And songs that I like no one likes. Like "My Time," everybody else likes it but it's not my favorite song to perform. I have stuff that I'm writing now that I'm really excited about. I just need to get upstairs [to her studio] to finish it very soon.
MW: What inspired "100% Pure Love"?
WATERS: That was back when hip hop was getting really big, and there were a lot of bitches and hos in the songs, and putting women down. I was trying to give a positive twist on that.
MW: And I understand "Come On Down," which takes its melody from the game show The Price Is Right, was actually created for the show.
WATERS: Yeah, that whole song was for their 50th Anniversary, and then they were giving out tickets [through a radio promotion]. It was a big thing set up. You hear the song, you call in, you get a free ticket to the anniversary show. But then 9/11 happened and they cancelled, like, everything. And then they just decided to release it as a single. I think they started using the song in the show, just like a clip of the music. I believe it's the updated song that they're using.
MW: One of the biggest projects you're working on right now is a new online radio station, called Club Heads Radio. What can you tell us about it?
WATERS: It's worldwide, and we've got a lot of people listening from around the world. I just started it in January. We're like 90 percent up and running. We've got a couple more things we've got to do, then we'll be doing a full promotion this summer.
MW: So now you're becoming a music executive and not strictly an artist?
WATERS: Well, I mean, you get tired of asking people to play your stuff. And the dance community should stick together. We have to stick together and look out for each other. We can make our own money together. We've got a family right here. That's my premise behind it. Hopefully, eventually, we'll be able to do club nights [taking the radio on the road]. I have intention to expand as we go along.
MW: Your goal with it is to make it the place to turn to for the latest and greatest dance music?
WATERS: Yes. If you want to hear the best and the greatest dance music, you come to me. And it's for free.
MW: As far as music goes, you plan to keep on with that, too. Maybe one day you'll get a Grammy nomination to go with your AMA nods.
WATERS: I got a lot of stuff that's getting ready to come out, so you never know. When I was first out in the '90s, there wasn't a [Grammy] category for dance music. I would like to get a Grammy before I die. If anybody deserves one — I think I should get me one, one of these days.
Crystal Waters is the performance headliner at the Black Pride Day festival on Sunday, May 24, at Love Nightclub, 1350 Okie St. NE. Admission is $10 for the day. For more information, visit www.dcblackpride.org.