Planning a wedding can be expensive and nerve-wracking. And if you've decided to tie the knot with your other half and you just happen to be of the same gender, things can get even more stressful.
Kelly Prizel and her wife, Natalie Prizel, got married in September 2008. They recommend gay couples find vendors who are gay or "actively involved in the gay community."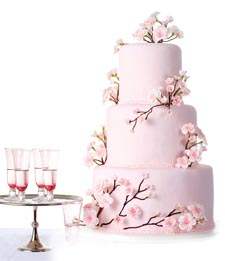 "Your wedding is really the day about committing yourself to someone else," Kelly says. "There's this love, and you're openly committing yourself to another person in front of all these people. When you have different vendors working with you on that day, you want to be not only openly affectionate, but feel like these people are cheering you on."
To help you find those vendors, the couple launched a Web site called "So You're EnGAYged" in March.
Vendors featured on the site fill out questionnaires before being approved, and while they have the opportunity to buy advertisement space on the site, the listings are all free.
"Our goal is not to make money with this site," says Natalie. "We…envision it as a socially responsible resource. People spend a lot of money on weddings and we'd rather they put money toward businesses that really reflect their values, whether it be LGBT couples or allied couples."
So You're EnGAYged is comprised of two main components: a blogging section, currently featuring six couples who are planning their weddings; and a national vendor list offering suggestions for officiants, venues, flowers, photographers and more.
Kelly, herself a wedding photographer, says the couple decided to launch the site in part because of the homophobia she sensed among an online community of wedding photographers. Finding officiants can also be difficult.
"I know that's a really hard topic for a lot of couples, finding an officiant who reflects their religious values as well as their relationship," she says. "We were lucky enough because we belong to Adat Shalom [a Reconstructionist congregation] in Bethesda."
For Kathryn Hamm and her partner, planning their big day 10 years ago, finding vendors was a challenge.
"Every call was a 'cold call' basically," Hamm says. "Having to call and out myself each time, sitting there and having to narrow the list — I would always feel a little nervous before every phone call."
Hamm found two levels of information she had to divine in every conversation: Will they have the services she needed, and how will the "gay thing" go over.
It remains a challenge for many today.
"Depending on where you live these days, there's still a value in having a gay-friendly directory of vendors who are already saying they're motivated and interested in serving this market."
For Hamm, it started when her mother, living in Dallas, had a hard time finding wedding gifts that reflected their relationship even while searching in a gay bookstore. As a result, her mother then started the initial business with TwoBrides.com and TwoGrooms.com. Hamm later acquired GayWeddings.com.
While it began as a destination for wedding gifts, the Alexandria-based business now includes resources for gay couples looking to get hitched.
"One of my goals is to try to contact more people in areas where [same-sex marriage] isn't a headline," adds Hamm — even in locales where marriage equality isn't the stuff of "culture wars," there are still plenty of gay couples looking to tie the knot.
For more information, visit www.gayweddings.com and www.soyoureengayged.com.