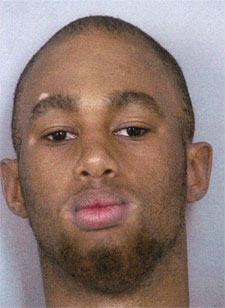 Robert Hannah
Joseph Caleb, an attorney representing Robert Lee Hannah, who has been charged with a misdemeanor assault charge in the beating of Tony Randolph Hunter, a gay man who died of those injuries on Sept. 17, 2008, asked D.C. Superior Court Judge Rafael Diaz, during a status hearing on Monday, Aug. 28, for a "continuance to consider a new offer."
U.S. Attorney Kevin Flynn told Diaz he could not "offer an on-the-record" comment regarding details of the plea bargain, but that he has had "informal discussions" with the defense and Hunter's family. Flynn said both sides are favorably considering the plea bargain.
Diaz set a status hearing for Thursday, Sept. 17.
Hunter, 37, of Clinton, Md., was walking from his parked car to a Shaw-neighborhood gay bar when Hannah, then 18, and other individuals attacked him on the 1300 block of Eighth Street NW. Gays and Lesbians Opposing Violence (GLOV) has expressed outrage by Hannah's assault charge and has criticized the United States Attorney's Office for the District of Columbia (USAO-DC) for apparently accepting a claim by Hannah that Hunter groped him before the attack.